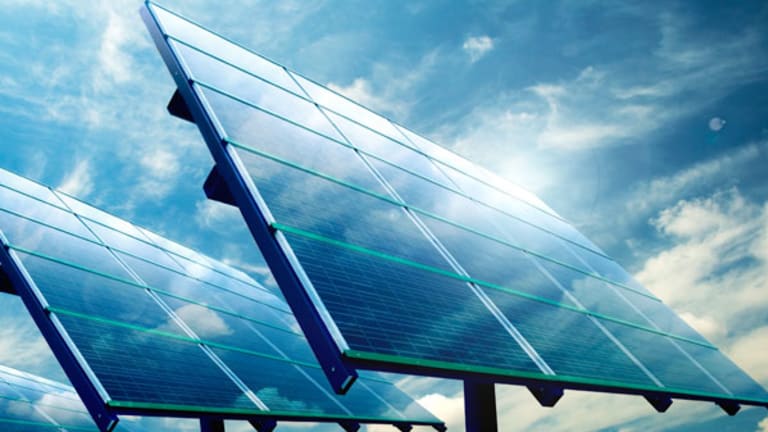 Delek Reports A Profit Despite Falling Revenue
A decline in operating costs and expenses helped the company swing to a profit in the fourth quarter.
A decline in operating costs and expenses helped the company swing to a profit in the fourth quarter.
Once these most recent quarterly results are finalized, they will be run through TheStreet.com Ratings' model and our ratings will be adjusted accordingly. To keep up to date on all of our ratings, visit TheStreet.com Ratings Screener.
On March 5, 2009,
Delek US Holdings
(DK) - Get Report
reported a net profit during Q4 FY08, helped by a significant decline in operating costs and expenses. Net income stood at $2.10 million or $0.04 per share compared to a loss of $12.10 million or $0.23 per share in the prior year's quarter. Excluding special items, income from continuing operations was $18.00 million or $0.33 per share, which beat the most recent consensus estimate of a loss of $0.05 per share.
Total revenue plunged 38.3% to $658.10 million from $1.07 billion a year ago due to lower revenue across segments. Looking at the company's business segments, revenue from the Refining segment slipped 51.0% to $237.20 million from $484.50 million, while total production increased 15.5% to 60,553 barrels per day from 52,424 barrels per day in the year-ago quarter. Revenue from the Retail segment dipped 24.3% to $322.90 million from $426.30 million, as sales fell 6.7% to 99.23 million gallons from 106.41 million gallons in Q4 FY07. Finally, revenue from the Marketing segment dived 37.4% to $97.80 million from $156.30 million, as total sales decreased 12.0% to 14,297 barrels per day from 16,246 barrels per day on a year-over-year basis.
Delek US Holdings Inc. temporarily halted production at its 60,000-barrel-per-day Tyler, Texas refinery due to fire. The company had 458 stores at the end of December 31, 2008, compared to 461 a year ago.
The company recently declared a quarterly cash dividend of $0.0375 per share, payable on March 11, 2009.
For FY08, total revenue increased 18.3% to $4.62 billion from $3.90 billion in the previous year. Net income plummeted 72.5% to $26.50 million or $0.49 per share from $96.40 million or $1.82 per share in FY07.
Looking forward, the company anticipates that its Tyler refinery will resume production in May 2009.