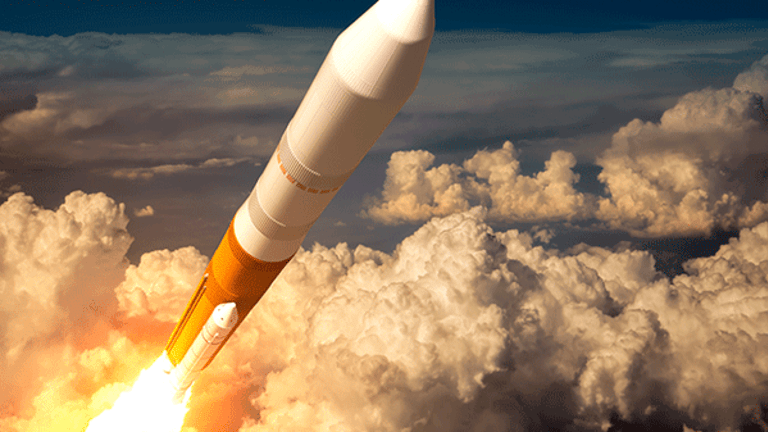 Defense on Its Heels After Pair of Companies Offer Cautious Guidance
Northrop and Raytheon both lowered expectations for 2017, while Raytheon whiffed on fourth-quarter results, tempering enthusiasm from a solid L-3 Communications beat.
A trio of defense firms on Thursday mostly left investors on the defensive, delivering a mixed result on earnings with two of the three offering a cautious outlook going into 2017.
Northrop Grumman (NOC) - Get Northrop Grumman Corporation Report and L-3 Communications Holdings (LLL) - Get JX Luxventure Limited Report reported earnings per share that came in ahead of expectations, while Raytheon (RTN) - Get Raytheon Company Report missed by a penny on weaker than expected sales.
Both Northrop and Raytheon also delivered forecasts for 2017 earnings per share that were below current consensus. Northrop said it expects to earn between $11.30 and $11.60 per share in 2017, compared to a consensus $12.25, and Raytheon said it sees full-year earnings to be $7.20 to $7.35 per share, compared to the $7.48 per share consensus.
The defense sector was expected to be among the big winners post-election, with single-party control of both the White House and Congress easing fears of budget battles and President Donald Trump promising to roll back sequestration caps on spending. But analysts had warned that such moves, though likely, will take time to trickle down to results.
In Northrop's case, 2017 appears to be a year of investment. Company CEO Wes Bush in a statement said, "our outlook calls for continued investment to drive growth and performance, as we strengthen the foundation for long-term profitable growth."
Jefferies analyst Howard Rubel attributed the disappointing guidance to expected margins, which he said is likely the result of product mix and Northrop's effort to win additional work. Capex spending in 2017 is expected to total $900 million, well above what some analysts and forecasted.
New business "typically carries lower margins in the early stages," Rubel wrote. "We also note that the company has a significant number of new pursuits underway, which could also demand resources in the near-term."
Raytheon delivered fourth quarter earnings per share of $1.84, or $1.88 adjusted for non-recurring costs, compared to expectations of $1.86 per share, on weaker than expected sales. The quarter included four fewer work days than a year prior, reducing sales by about $100 million per day, and Raytheon also experienced slowness in its space and airborne systems business.
L-3 meanwhile said it expects its full-year earnings to be $8.40 to $8.60 per share, compared to a $8.43 consensus estimate, aided by strength in its electronic and communications systems businesses, recent acquisitions, and a lower than forecasted pension expense or the year. The company reported fourth-quarter earnings per share of $2.38, easily beating a $2.11 consensus.
Shares of Raytheon fell 4% in the premarket, with Northrop shares down 1% and L-3 unchanged.