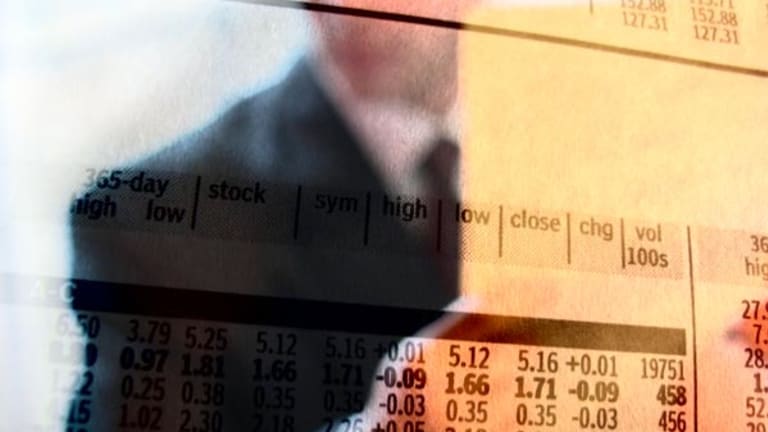 December 31 Premarket Briefing: 10 Things You Should Know
Trading in U.S. markets is expected to be light on the last day of the calendar year.
Here are 10 things you should know for Tuesday, Dec. 31:
1.-- Today is New Year's Eve, the last trading session and the last day of the calendar year 2013 -- but you knew that already. Tomorrow is New Year's Day, Wednesday, Jan. 1, a national holiday, and the markets will be closed.
2.-- In the economic calendar in the U.S. for Tuesday: The Case Schiller home prices index is due at 9 a.m.; the release of the Chicago Purchasing Managers Index survey results are scheduled for 9:45 a.m.; and the Consumer Confidence Index survey results are scheduled for 10 a.m.
3. -- U.S. stock futures are pointing to a flat open and trading is expected to be light.
4.-- U.S. stocks on Monday closed flat amid light trading, the penultimate session for what is expected to be the best year for stocks since 1997. The S&P 500 is up 29% on the year and many investment strategists another gain in 2014.
However, the S&P finished down 0.02% Monday at 1,841.07. The Dow Jones Industrial Average was up 0.16% to 16,504.29, boosted by Walt Disney (DIS) - Get Walt Disney Company Report shares hit all-time highs. The Nasdaq dipped 0.06% to 4,154.20 as Apple (AAPL) - Get Apple Inc. Report shares slid.
5.-- Shares of Crocs (CROX) - Get Crocs, Inc. Report, makers of trendy, casual footware, closed up over 21% Monday on news that Blackstone was taking a $200 million investment in the company. The deal gives Blackstone two seats on Crocs' board and preferred shares with a 6% dividend. The company also intends a buyback for common shareholders.
Crocs also announced CEO John McCarvel is retiring and giving up his board seat in April.
6.-- The Stoxx Europe 600 index rose 0.2% to 327.71. The German DAX 30 index fell 0.4%. The FTSE 100 index rose nearly 0.3% to 6,741.44, a gain of 14% for 2013.
Hong Kong's Hang Seng Index was up 0.3%. Japan's markets were closed Tuesday and for the remainder of the week.
7.-- Warren Buffett's firm Berkshire Hathaway (BRK.B) - Get Berkshire Hathaway Inc. Class B Report agreed to acquire a unit of Phillips 66 (PSX) - Get Phillips 66 Report that makes additives that help crude oil flow in pipelines for about $1.42 billion in stock. Buffett's company will buy the unit in exchange for about 19 million of its 27.2 million shares in Phillips 66. Phillips 66 stock closed at $74.72 Monday.
8.-- Adults' enthusiasm for Facebook (FB) - Get Meta Platforms Inc. Class A Report remains strong, even as teens go elsewhere. A new study by the Pew Research Center found that 71% of online adults are a member of the social network, up from 67% in 2012. Only 17% of adults are active on Instagram and 18% using Twitter (TWTR) - Get Twitter, Inc. Report, the study finds. However, some 42% are using multiple social media platforms.
9.-- The Washington Redskins fired coach Mike Shanahan and eight assistant coaches. According to ESPN, the Redskins were 24-40 under Shanahan's leadership. In a statement quoted by the news service, owner Dan Snyder said, "Redskins fans deserve a better result." 
10.-- A new poll shows a full third of all Americans and close to half of all Republicans believe "humans and other living things have existed in their present form since the beginning of time," rejecting the accepted scientific evidence for evolution. The number of deniers has increased since 2009. The results of the poll by the Pew Research Center were published Monday.
-- Written by Carlton Wilkinson