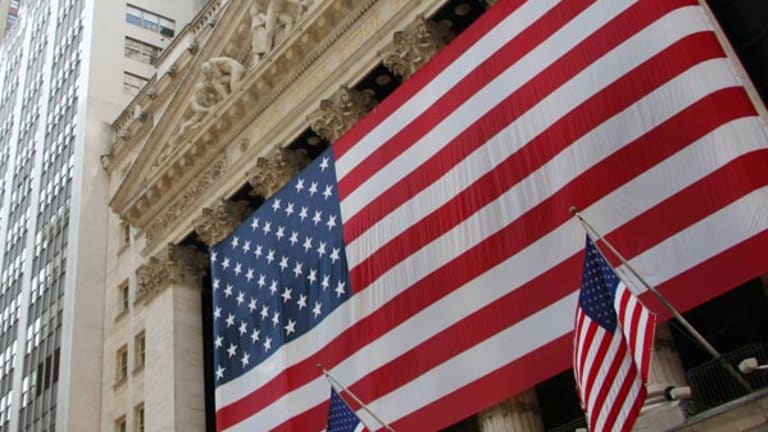 December 29 Premarket Briefing: 10 Things You Should Know
U.S. stock futures sink as markets return for a short week of trading. Oil's price drop levels off and Amazon adds 10 million new Prime customers.
NEW YORK (TheStreet) -- Here are 10 things you should know for Monday, Dec. 29:
1. -- U.S. stock futures looked soft on Monday, with the S&P 500 futures off 0.11%. 
European stocks traded mixed, as markets resumed trading after a long Christmas holiday. London's FTSE100 was up slightly, 0.37%,  aided by mining stocks. 
Asian shares were mixed as well, as Japan's Nikkei 225 closed down 0.5% and China's Shanghai composite closed up 0.37%.
2. -- The economic calendar in the U.S. on Monday includes the Federal Reserve's balance sheet report at 4:30 p.m.
3. -- U.S. stocks on Friday closed at record highs in a low-volume, quiet trading day.
The S&P 500 (SPY) - Get SPDR S&P 500 ETF Trust Report added 0.33% to close at 2,088.77, a new record close on Friday. The Dow Jones Industrial Average (DIA) - Get SPDR Dow Jones Industrial Average ETF Trust Report climbed 0.13% to 18,053.71, also a record.
The Nasdaq (QQQ) - Get Invesco QQQ Trust Report closed up 0.7% to 4,806.86. The Russell 2000 undefined ended the day up 0.7% to 1,215.21, as small-cap stocks rallied.
4. -- An AirAsia jet disappeared early Sunday near Borneo, and the Malaysia-based airline has no explanation for what happened. The head of the Indonesian agency in charge of a search for the plane said it and its 162 passengers were likely "at the bottom of the sea."
AirAsia flight 8501 vanished from radar about 40 minutes after takeoff at 5:30 a.m. No signs of wreckage have been seen.
5. -- The euro is near two-year lows as Greece prepares for snap elections next month after Prime Minister Antonis Samaras couldn't persuade parliament to support his choice for head of state. Financial markets have responded with concern, as the main opposition party, Syriza, leads Samaras' New Democracy in the polls.
Syriza opposes austerity measures, and a potential victory in the polls could shake Greece's stabilization efforts since the crisis in 2012.
6. -- Amazon (AMZN) - Get Amazon.com Inc. Report announced that 10 million new customers signed up for Amazon Prime, the company's $99-a-year premium shipping service, over the holiday shopping season. In addition to two-day shipping, Amazon includes e-book, music and video rentals with the membership.
Nearly 60% of Amazon customers used a mobile device this season.
7. -- Oil prices saw something of a rebound on speculation that conflict in Libya would push prices up again. Still, oil prices have dropped by 46% this year, and the recovery in Brent crude oil prices was a mere 0.2% bump.
AAA, the automobile group, lists the average U.S. price of gas as $2.287 a gallon.
8. -- Billionaire Yuri Milner predicted that Chinese company Xiaomi's valuation could increase to $100 billion after its latest round of financing.
Milner compared the Chinese mobile phone maker to Alibaba (BABA) - Get Alibaba Group Holding Limited American Depositary Shares each representing eight Report and Facebook (FB) - Get Meta Platforms Inc. Report . Milner was an early-stage investor in all three companies.
9. -- The Russian ruble declined 7% Monday, wiping out some of its recovery last week. The Russian currency's collapse is causing serious consequences in the Russian economy and its foreign trade.
10. -- Wednesday is the last day of the year, so investors should consider tax-loss harvesting, retirement account funding and year-end accounting.
-- Written by Nora Morrison
Nora Morrison is an editor, writer and researcher on music, popular culture and business. She is an associate editor at
TheStreet
, and is on Twitter at
.