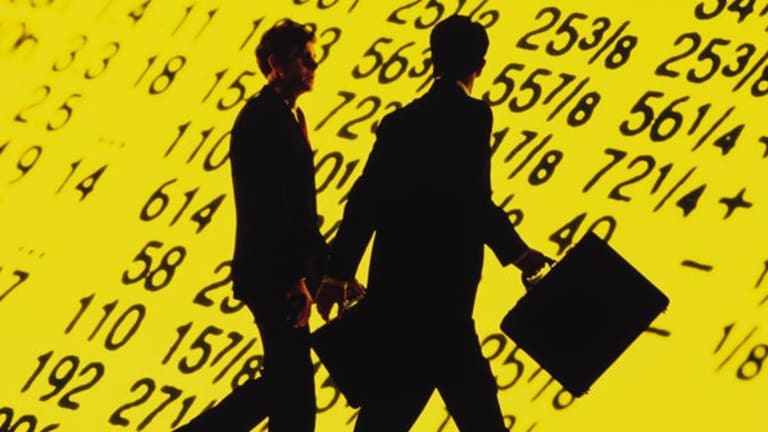 Dec. 9 Premarket Briefing: 10 Things You Should Know
U.S. stock futures rise; Internet giants seek changes to U.S. surveillance laws; Covidien buys Given Imaging; U.S. Airways merger with American closes on Monday.
U.S. stock futures rise; Internet giants seek changes to U.S. surveillance laws; Covidien buys Given Imaging; U.S. Airways merger with American closes on Monday.
Here are 10 things you should know for Monday, Dec. 9: 
1.
-- U.S. stock futures were rising Monday on signs of U.S. economic growth, including job gains and a decline in the unemployment rate.
European shares were trading mixed early Monday. Asian stocks finished higher. Japan's Nikkei 225 index jumped 2.3%. 
2.
-- The 
 in the U.S. Monday is bare.
3.-- U.S. stocks on Friday closed higher as unemployment sunk to a five-year low while improved consumer spending bolstered confidence the market will be able to weather an early tapering of stimulus from the Federal Reserve.
The S&P 500 finished up 1.12% to 1,805.09 -- breaking a five day losing streak -- while the Dow Jones Industrial Average rose 1.26% to 16,020.20. The Nasdaq gained 0.73% to close at 4,062.52.
4.
--
Google
(GOOG) - Get Report
,
Microsoft
(MSFT) - Get Report
,
Apple
(AAPL) - Get Report
,
Facebook
(FB) - Get Report
,
Twitter
(TWTR) - Get Report
,
LinkedIn
(LNKD)
,
Yahoo!
(YHOO)
and
AOL
(AOL)
have started a public campaign for new limits on how governments collect user information amid concerns of growing online surveillance, according to a
Reuters
report.
The Internet companies issued an open letter
to President Barack Obama and Congress to bring in reforms and restrictions on surveillance activities.
Documents leaked by Edward Snowden, the former intelligence contractor, revealed the National Security Agency had penetrated and perhaps targeted some of the companies, prompting Microsoft, Google and Yahoo! to increase the amount of encryption,
Reuters
noted.
The letter said the companies understood that governments need to protect their citizens' safety and security, but believed the current laws and practices need to be reformed.
5.
-- 
Cerberus Capital Management
is working on a plan that would allow its fund investors to exit
Freedom Group
, the maker of the Bushmaster rifle used in the Newtown, Conn., school shooting rampage, people familiar with the matter told
Reuters
.
The move comes a year after the private-equity firm said it would sell Freedom Group, a pledge it made after the Newtown shooting.
The Wall Street Journal, citing a person familiar with the matter, reported Cerberus is close to bringing on a minority investor and lender to the weapons maker to let some of its investors sell out.
6.-- Covidien (COV) , the medical device maker, reached an agreement to acquire Given Imaging (GIVN) for $30 a share in cash, or $860 million.

Given Imaging makes the PillCam, a swallowed capsule endoscope. 
Given Imaging shares closed on Friday at $23.65.
7.
-- U.K. banking giant
HSBC
(HBC)
is considering a flotation of its U.K. arm,
The Financial Times
reported.
The spinoff of 30% of the bank's retail and commercial banking arm would realize value from HSBC's high street banking business and address regulatory pressures, the FT reported.
The bank has in recent weeks asked investors whether they would support the sale of a sizeable stake in the U.K. business. It has also discussed the issue informally at board level, the FT reported, citing three people familiar with the project.
8.-- The merger of  US Airways (LCC) and American Airlines will be completed Monday, creating the world's biggest airline.
The merged airline will be called American Airlines Group. It will adopt the stock symbol 'AAL.'

9.-- Yahoo! acquired Evntlive, a streaming video startup that broadcasts live concerts and events to online viewers.
10
.-- In its second weekend at the box office, the 
Disney
(DIS) - Get Report
 animated tale 
Frozen
 topped 
The Hunger Games: Catching Fire.
According to studio estimates,
Frozen
 took in $31.6 million over the weekend.
Catching Fire 
had topped the box office for the last two weeks, but slid to second with $27 million in its third week of release.
-- Written by Joseph Woelfel
To contact the writer of this article, click here:
Joseph Woelfel
To submit a news tip, send an email to:
.