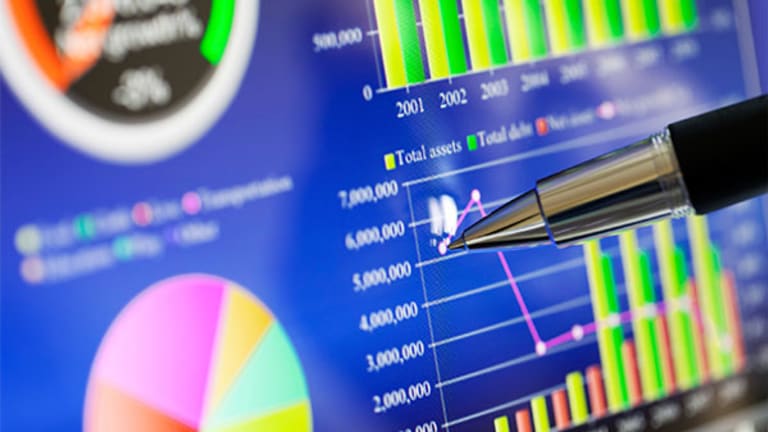 Publish date:
Dec. 24 Premarket Briefing: 10 Things You Should Know
U.S. stock futures are pointing lower in what's expected to be a quiet trading session ahead of the Christmas holiday.
U.S. stock futures are pointing lower in what's expected to be a quiet trading session ahead of the Christmas holiday.
Here are 10 things you should know for Thursday, Dec. 24:  
1. -- U.S. stock futures were pointing lower in what's expected to be a quiet trading session ahead of the Christmas holiday.
Stock exchanges in the U.S. close at 1 p.m. on Thursday.
European stocks traded mixed in subdued fashion. Asian shares ended the session mixed, with Japan's Nikkei 225 falling 0.5%.
Crude oil prices rose slightly to $37.50 a barrel in electronic trading in the U.S.
2. -- The economic calendar in the U.S. on Thursday includes weekly Initial Jobless Claims at 8:30 a.m. EST.
3. -- U.S. stocks on Wednesday rose as crude oil rocketed higher, lighting a fire under the energy sector, on welcome signs of slowing production in the U.S. and forecasts of higher prices in the long-term.
The S&P 500 closed 1.2% higher on Wednesday, the Dow Jones Industrial Average rose 1.1%, or 185 points, and the Nasdaq gained 0.9%. The rally was enough for the S&P 500 to return to positive territory for the year.
4. -- A few retailers, including Eddie Bauer and Pacific Sunwear (PSUN) , are warning customers that their holiday packages are being delayed and blaming what they say are broader problems at FedEx (FDX) - Get Report , The Wall Street Journal reported. 
"FedEx is experiencing a backlog that is delaying standard shipments by several days or even weeks. All online merchants are affected, and not just PacSun," Pacific Sunwear wrote in an email Monday to customers. "Destinations in the northeast United States are being impacted the most."
FedEx told the Journal on Wednesday that it's running operations around the clock to "accommodate additional unforeseen volume from some customers," but that its delivery network is "performing as designed for the forecasted volumes from our major retail and e-tail customers."
"If customers shipped prior to the published deadlines, we plan to deliver the shipment by Christmas," a FedEx spokeswoman told the Journal.
5. -- Saudi Arabia's Kingdom Holding, the investment firm of billionaire Prince Alwaleed bin Talal, said Thursday it had led a group of investors which bought 5.3% of U.S. ride-hailing firm Lyft for $247.7 million, Reuters reported.
Lyft, Uber's biggest competitor in the United States, is looking to raise up to $1 billion in a Series F funding round, according to filing provided by VC experts earlier this week, Reuters reported.
6. -- Uber said Wednesday it would ask the U.S. Ninth Circuit Court of Appeals to put on hold all proceedings, including a trial, in a class-action lawsuit filed by its drivers over their employment status.
A company spokeswoman informed Reuters of the plan a day after U.S. District Court Judge Edward Chen denied the ride service's request for a complete stay in the case.
Drivers who sued Uber contend they are employees and should be reimbursed for expenses, including gas and vehicle maintenance, Reuters reported. The drivers currently pay those costs themselves.
7. -- Salesforce.com (CRM) - Get Report agreed to buy cloud quote and billing service provider SteelBrick for $360 million.
SteelBrick's software helps sales representatives figure out the right price quotes to give customers.

8. -- Palantir, the data analytics platform used by government agencies and law enforcement, disclosed $880 million in new funding, according to a filing from the Securities and Exchange Commission.
Palantir has raised $2.32 billion in total.
Palantir now has a valuation of $20.33 billion, up from $15 billion in 2014, TechCrunch reported. The new valuation makes it the fourth most highly valued tech startup, just under Airbnb, Xiaomi and Uber.

9. -- KaloBios Pharmaceuticals (KBIO) , one of the biotech companies run by Martin Shkreli, the reviled drug price-gouger charged with securities fraud last week, was informed Wednesday that its stock will be delisted by Nasdaq because of Shkreli's arrest and other issues.
10. -- Hyatt Hotels (H) - Get Report said it found malicious software on the computer system that processes customer payments, raising the possibility that hackers may have obtained credit card numbers or other sensitive information.
The resort chain is advising customers to review their payment card statements, although it has not said if any customer data was stolen. Hyatt spokeswoman Stephanie Sheppard said in an email to The Associated Press that the malware was discovered Nov. 30, but she didn't say why the company waited three weeks to report the discovery on Wednesday.