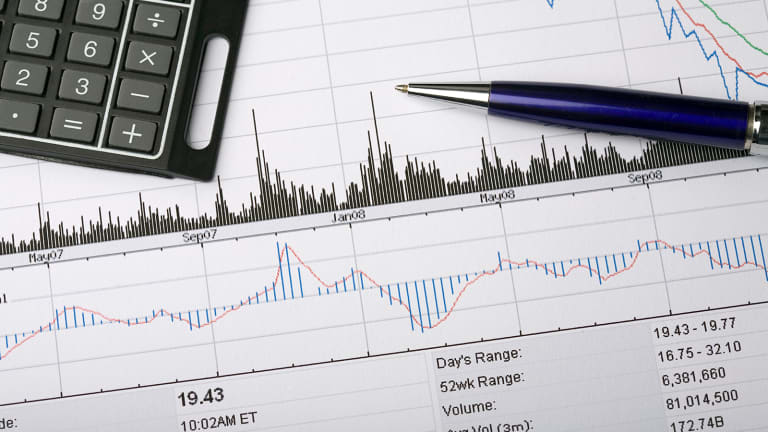 Dec. 21 Premarket Briefing: 10 Things You Should Know
U.S. stock futures are positioning Wall Street for a rebound on Monday after a steep selloff on Friday.
Here are 10 things you should know for Monday, Dec. 21:
1. -- U.S. stock futures were positioning Wall Street for a rebound on Monday after a steep selloff on Friday.
European stock were trading mixed while Asian shares ended the session mostly higher though Tokyo's Nikkei 225 declined 0.4%.
In electronic trading early Monday, U.S. crude oil declined fell 45 cents to $35.61 a barrel.
2. -- The economic calendar in the U.S. on Monday includes the Chicago Fed National Activity Index at 8:30 a.m. EST.
3. -- U.S. stocks on Friday declined, enduring a highly volatile selloff influenced by the day's quadruple-witching session.
The S&P 500 fell 1.8%, the Dow Jones Industrial Average slid 2.1%, or 368 points, and the Nasdaq closed lower by 1.6%.
For the week, the S&P 500 declined 0.34% and the Dow fell 0.81%. For the year to date, the S&P 500 fell 2.6% and the Dow has dropped 3.9%.
4. -- Pharmaceutical entrepreneur Martin Shkreli, in his first interview since he was charged Thursday for allegedly misleading investors in his hedge funds and raiding a public company to cover the losses, told The Wall Street Journal he had been targeted by authorities for his criticized drug-price hikes and over-the-top public persona.
His arrest Thursday dates back to his time as a small-time hedge-fund manager. But Shkreli believes it is related to the recent drug price increases, he told the Journal.
"'Trying to find anything we could to stop him,' was the attitude of the government," Shkreli said on Sunday. "Beating the person up and then trying to find the merits to make up for it -- I would have hoped the government wouldn't take that kind of approach."
The Brooklyn U.S. Attorney's office, which filed the charges against Shkreli, didn't respond to a request for comment from the Journal. A Federal Bureau of Investigation official earlier said Shkreli pursued "a securities fraud trifecta of lies, deceit and greed."
5. -- Ericsson (ERIC) - Get Free Report and Apple (AAPL) - Get Free Report  reached a seven-year global agreement on patent licenses, ending a year-long dispute between the two companies.
Ericsson's chief intellectual property officer, Kasim Alfalahi, told Reuters the agreement was broad, covering the latest 4G-LTE generation of mobile technology, as well as the earlier 2G and 3G technologies.
Under the agreement, Apple will make an initial payment to Ericsson and then make ongoing royalties, Ericsson said. 
6. -- Top executives from Comcast  (CMCSA) - Get Free Report have met their counterparts at ITV and are believed to be considering a bid of 11 billion pounds ($16.38 billion) for the British broadcaster, according to a report in the Mail on Sunday.
Talks have been held between ITV and Comcast's NBCUniversal, the report said.
ITV is run by CEO Adam Crozier and Chairman Archie Norman who took over more than five years ago after the broadcaster was badly hit by the slowdown in advertising as a result of the financial crisis.
7. -- U.S. Steel (X) - Get Free Report and the United Steelworkers union announced tentative agreement on a new contract covering about 18,000 workers at more than a dozen facilities across the country.
Neither side released details about the pact pending ratification by members of more than two dozen locals unions at the facilities.
The contract covers thousands of workers at the company's domestic flat-rolled and iron ore mining facilities as well as workers at tubular operations in Fairfield, Alabama; Lorain, Ohio; and Lone Star, Texas.
U.S. Steel President and CEO Mario Longhi called the pact "in the best interest of our company, our stakeholders and our employees." 
8. -- General Electric (GE) - Get Free Report is postponing into next month its long-awaited decision on whether to move its headquarters, according to a report.
The company had been saying for months that it expected to decide by year's end whether to move its headquarters and 800 employees from its longtime corporate home in Fairfield.
But a company spokesman said Friday that top GE officials now "expect to make a decision in January.'' The company didn't give a reason for the postponement, reported the Hartford Courant.
9. -- Star Wars: The Force Awakens brought in $238 million over the weekend, making it the biggest North American debut of all time, according to studio estimates on Sunday.
The box office revenue from the Walt Disney movie destroys the previous opening record set by Universal's Jurassic World, which drew $208.8 million this summer.
Internationally, the film brought in $279 million, bringing its global gross to $517 million.
10. -- Earnings are expected Monday from Neogen (NEOG) - Get Free Report and Cintas (CTAS) - Get Free Report .