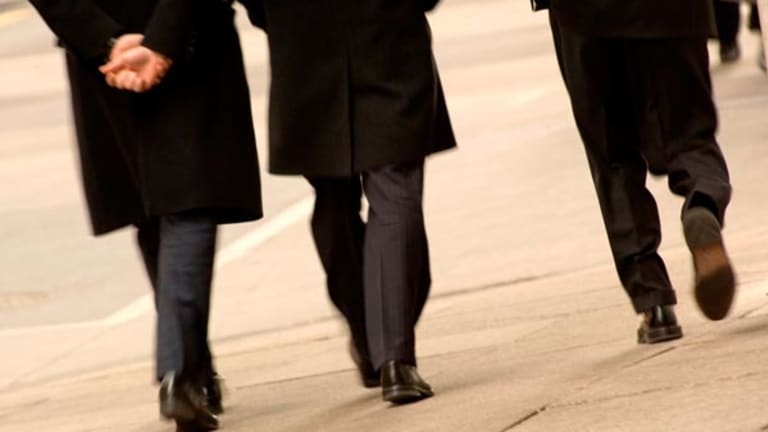 Oprah Jury Excuse, Morocco Explosion: Hot Trends
'Oprah jury excuse,' 'Morocco explosion,' 'David Wilkerson' and 'Tuscaloosa' are the trending search topics Thursday on the Internet.
Updated with recent trending search topics.
NEW YORK (
) -- "Oprah jury excuse" is a trending search topic following the news that a potential juror on the former Illinois Governor Rod Blagojevich corruption trial got out of jury duty after she told the judge she has tickets to the taping of the final "Oprah Winfrey Show."
Chicago radio station
WBEZ reported
that the woman was worried she would miss the monumental taping, but there could be other reasons that Judge James Zagel chose to excuse her.
Blagojevich told the station that he was happy that she wouldn't have to go through the trial, and said he was jealous.
"I'm very happy that that juror was dismissed from the jury pursuant to her request so that she can actually go and do what is a once-in-a-lifetime thing and that is see the Oprah Winfrey Show," he said.
When asked if he thought the Oprah tickets were golden, Blagojevich told reporters, "No. I would say they're F-ing golden," referencing a phone conversation he had that was secretly recorded by federal agents.
On the call he referred to his ability to appoint someone to Barack Obama's vacated Senate seat as "
expletive golden."
The final original episode of "The Oprah Winfrey Show" will air May 25.
"Morocco explosion" is a popular net search after an explosion at a tourist cafe in Morocco killed 14 people and wounding 20 on Thursday, officials said.
The blast ripped through the second floor of Cafe Argana in Marrakech, a popular tourist district.
A preliminary investigation showed that the blast was a "criminal act," the Interior Ministry said in a statement cited by the official
MAP
news agency.
"Tuscaloosa" is a trending search topic after a massive tornado ripped through the Alabama city of more than 83,000 on Wednesday, killing at least 15 and injuring about 100.
"What we faced today was massive damage on a scale we have not seen in Tuscaloosa in quite some time," Mayor Walter Maddox said.
A series of severe storms have ravaged five southern U.S. states over the past few days. Alabama has been the hardest-hit state, with 128 confirmed deaths as of early Thursday, the state's emergency agency said.
"David Wilkerson" is a heavily searched topic following the news that the founding pastor of Times Square Church in New York died in a severe car crash on Wednesday afternoon.
Rev. David Wilkerson, 79, crashed into an 18-wheeler tractor-trailer rig in East Texas. His wife, 70-year-old Gwendolyn Wilkerson, was injured in the collision and was brought to a local hospital.
Wilkerson founded the non-denominational Protestant Times Square Church in 1987 in an area that was then known for its X-rated movie houses, strip clubs and drugs.
He was also author of the bestselling book, "The Cross and the Switchblade," in which he wrote about his early years in New York helping drug addicts and gang members.
The chatter on Main Street (a.k.a. Google, Yahoo! and other search sites) is always of interest to investors on Wall Street. Thus, each day, TheStreet compiles the stories that are trending on the Web, and highlights the news that could make stocks move.
--
Written by Theresa McCabe in Boston
.
>To contact the writer of this article, click here:
Theresa McCabe
.
>To follow the writer on Twitter, go to
.
>To submit a news tip, send an email to:
.
Disclosure: TheStreet's editorial policy prohibits staff editors and reporters from holding positions in any individual stocks.