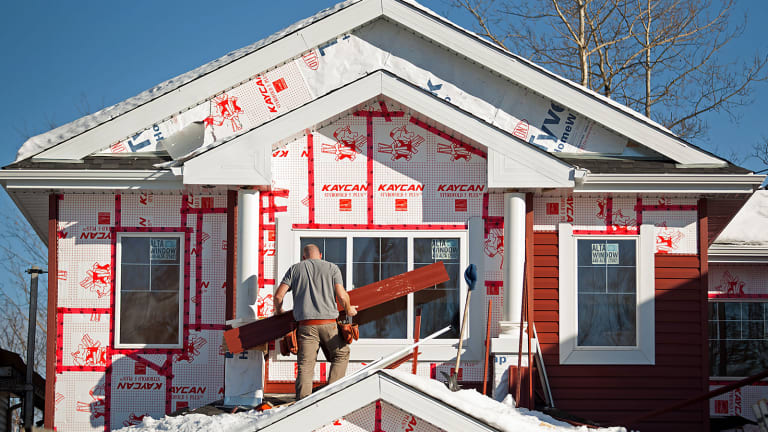 'D.R. Horton Had a Really Good Quarter': More Squawk From Jim Cramer
Shares of D.R. Horton were climbing on Tuesday morning after reporting fiscal 2017 first-quarter earnings results, beating estimates.
Shares of D.R. Horton (DHI) - Get Free Report were climbing over 5% during Tuesday morning trading, after the American home builder reported fiscal 2017 first-quarter financial results before the market open.
D.R. Horton posted earnings of 55 cents, beating estimates for 47 cents, and revenue of $2.90 billion, topping projections for $2.71 billion. Furthermore, new home orders jumped 17% in value and 15% in homes for the first quarter.
"The Horton numbers were good," TheStreet's Jim Cramer said on CNBC's "Squawk on the Street" Tuesday morning. "We saw the home builders start going up yesterday because they are in domestic and in a Trump-free zone, so to speak."
The SPDR S&P Homebuilders ETF (XHB) is nearly 2% in the past five trading sessions.
"I have liked that industry," Cramer said. "The problem is, you get one day where the rates go higher, and they sell off again, but Horton did well."
Cramer reiterated that he liked the home building group, however, cautioned investors to stay informed on these stocks.
"On the numbers, they go higher, and on interest rates, they go lower," Cramer noted. "Horton had a really good quarter."