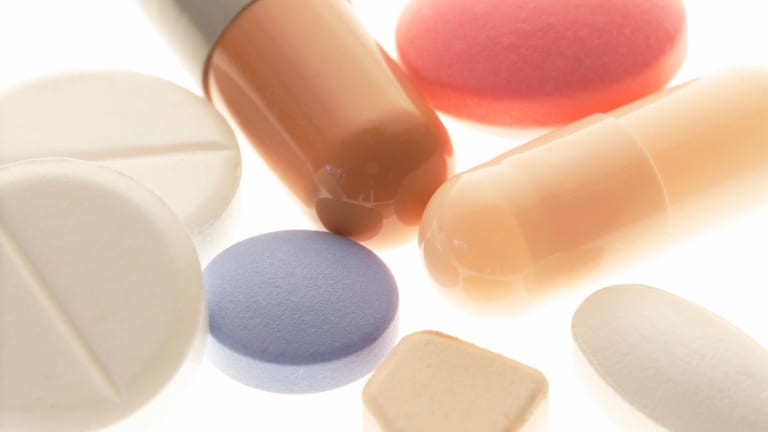 CytRx CEO Pockets Millions of Dollars as Failed Sarcoma Drug Moves to FDA
CytRx announced a plan Tuesday to seek U.S. marketing approval of aldoxorubicin based more on hocus-pocus than credible study results.
Shares of CytRx (CYTR) plunged to an all-time low in July after the company's only drug, aldoxorubicin, failed a large phase III study of patients with sarcoma, a group of cancers involving bones and connective tissue like muscle and fat.
A reputable company would have accepted the study failure, learned from the mistake and moved on. Not so for CytRx. On Tuesday, the company announced a plan to seek U.S. marketing approval of aldoxorubicin based more on hocus-pocus than credible science.
CytRx deleted half of the enrolled sarcoma patients and reanalyzed the failed study results. Poof! Aldoxorubicin works, or so the company now claims.
The truth, of course, is aldoxorubicin does not work. As announced in July, aldoxorubicin delayed the regrowth of tumors in sarcoma patients by a median of 4.17 months compared to a median of 4.04 months for sarcoma patients treated with the investigator's choice of other therapies.
Overall, aldoxorubicin reduced the risk of progression-free survival, or PFS, by just 9% compared to the control arm.
The CytRx phase III study, which enrolled 433 sarcoma patients, was a failure, which is why the company's stock price fell to 50 cents per share and remained there into Tuesday.
CytRx now wants investors to forget about the dismal aldoxorubicin study results of July and focus instead on a "new" analysis involving 246 of the 433 sarcoma patients. In this subgroup, aldoxorubicin reduced the risk of progression-free survival by 38% compared to the control arm -- a benefit CytRx claims is statistically significant.
The U.S. Food and Drug Administration isn't likely to ignore the 187 sarcoma patients CytRx deleted just to claim victory from a failed study.
CytRx says it will file a New Drug Application with the FDA in 2017, seeking approval of aldoxorubicin for the treatment of soft-tissue sarcoma. When in 2017 CytRx intends to file to FDA was not disclosed, but don't be surprised if the company works slowly. If history is a reliable guide (and there's no reason to doubt it) the outcome here will be an FDA rejection. For this reason, CytRx isn't going to be in any rush to start the FDA review clock.
Last year, CytRx Chairman and CEO Steve Kriegsman made $2.6 million in total compensation, including $1 million in salary and cash bonus. In the three years encompassing 2013 to 2015, Kriegsman's cash compensation (salary and bonus) totaled $3.3 million, according to SEC filings. CytRx executive compensation for 2016 has not yet been disclosed. 
Developing an ineffective cancer drug has been very lucrative for Kriegsman. Ordinary CytRx shareholders have been less fortunate. The value of the company's stock is down 79% this year and down 76% over the past five years.
If you're looking for a reason to explain why CytRx would seek FDA approval for a drug based on a failed clinical trial, just follow the money. It flows directly from shareholders into Kriegsman's bank account.
Adam Feuerstein writes regularly for TheStreet. In keeping with company editorial policy, he doesn't own or short individual stocks, although he owns stock in TheStreet. He also doesn't invest in hedge funds or other private investment partnerships. Feuerstein appreciates your feedback; click here to send him an email.