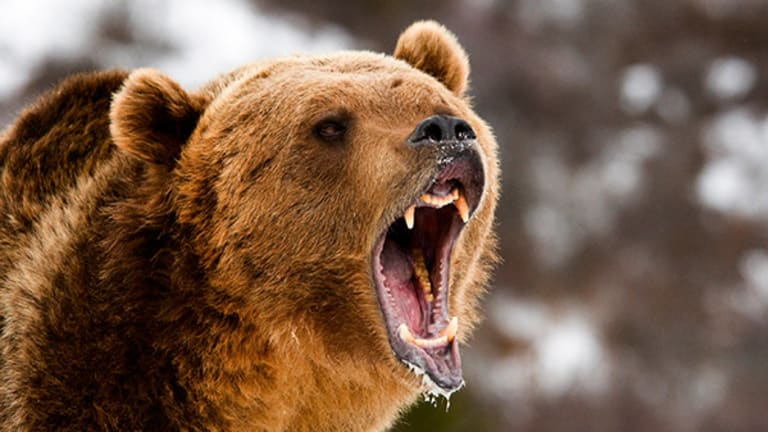 Cyclacel Stock Runs on Momentum Rocket Fueled by 'Dumb & Dumber' Optimism
Shares of biotech micro-cap Cyclacel Pharmaceuticals have doubled in price in the past 10 days. Call it the Lloyd Christmas effect.
Shares of biotech micro-cap Cyclacel Pharmaceuticals have doubled in price in the past 10 days. Call it the Lloyd Christmas effect.
Shares of biotech micro-cap Cyclacel Pharmaceuticals (CYCC) - Get Report have doubled in price in the past 10 days. Call it the Lloyd Christmas effect.
Dumb & Dumber.
You can sort of understand why momentum traders would be attracted to a penny biotech stock like Cyclacel. It recently underwent a 1-for-12 reverse split, taking the share count down to 3 million. It's a low floater.
Cyclacel had $15 million in cash on hand at the end of the second quarter, or about $5 per share. But on Aug. 10, the company's stock price closed at $4.48. Since then, the stock's been on a rocket, running as high as $9.45 in Monday trading.
Even with the stock price doubling, Cyclacel's market cap is under $30 million. That's still micro-cap territory, except now you have to believe the company's drug pipeline has value. This is where the problems begin. Cyclacel's drug pipeline is weak and pretty much worthless.
You think Cyclacel shares traded at 36 cents before the reverse stock split because its pipeline was underappreciated?
No, it wasn't. Momentum traders might be having their fun with Cyclacel but they can't change the company's woeful fundamentals. (And yes, I know hedge funder Kevin Tang just reported buying a 9.6% stake in Cyclacel. It doesn't matter. Have you looked at his sorry track record lately?)
About that Cyclacel drug pipeline: The company's lead product, sapacitabine, is heading for almost certain failure in a phase III study of elderly acute myeloid leukemia (AML) patients. In December 2014, independent data monitors performed an interim analysis of the phase III study, after which they informed Cyclacel that sapacitabine was unlikely to demonstrate a survival benefit large enough to hit the primary endpoint with success.
The sapacitabine study was allowed to continue through to the final analysis, which will take place in the fourth quarter. There's a slim chance that longer follow-up results in a statistically significant survival benefit favoring sapacitabine. By slim, I mean one in a million, or equivalent to the chance Lloyd Christmas had with hooking up with Mary Swanson.
If (more like when) the phase III study fails, Cyclacel will gather up remnants of sapacitabine clinical data that it can throw at European regulators in the desperate hope that they decide to take mercy and approve the drug, anyway. Sunesis Pharmaceuticals (SNSS) - Get Report is chucking a similar Hail Mary in Europe with its own AML drug.
The FDA told Sunesis that it could not seek approval in AML on a failed clinical study, so I see no reason why Cyclacel would have a better chance when it meets with the agency.
Further back in Cyclacel's pipeline is seliciclib, a cancer drug which works by blocking a family of enzymes known as cyclin-dependent kinases (CDK), which play a role in the growth of cancer cells.
Pfizer (PFE) - Get Report secured the first approval of a CDK inhibitor in February 2015 when the FDA cleared Ibrance for the treatment of certain breast cancer patients.
Ibrance, however, blocks the CDK 4/6 isoforms, while seliciclib blocks CDK 2/9. The drugs are similar, but they target different enzymes within the CDK family. There is no reason to believe Pfizer's success will rub off on Cyclacel without clinical proof that does not yet exist.
Eli Lilly (LLY) - Get Report and Novartis (NVS) - Get Report are developing competing CDK 4/6 inhibitors, now in phase III studies. Merck has a CDK 1/2/5/9 inhibitor which seems to be stuck in phase II studies for years without progress. Same with Bayer.
Cyclacel has been struggling to develop seliciclib for years without success. If the drug had any potential or interest, the company would have licensed it out to Big Pharma long ago. It hasn't, so assume the worst about seliciclib. It's not worth anything.
The recent clinical success and acquisition of small-cap cancer drug maker Celator Pharmaceuticals has traders believing miracles can happen, so they've adopted the Lloyd Christmas persona.
"So you're telling me there's a chance. YEAH!!"
Adam Feuerstein writes regularly for TheStreet. In keeping with company editorial policy, he doesn't own or short individual stocks, although he owns stock in TheStreet. He also doesn't invest in hedge funds or other private investment partnerships. Feuerstein appreciates your feedback; click here to send him an email.