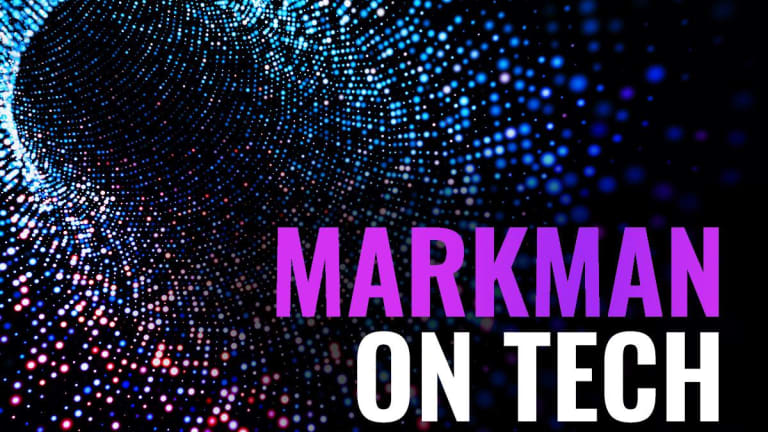 Cybersecurity Provider Zscaler Has the Right Product at the Right Time
Zscaler has a fresh, effective solution for cybersecurity, but its stock is trading at extremely high levels.
Privacy has become a big deal. Government regulators have been mobilized to squash indiscretions and protect consumers while preserving constitutional liberties, a tall task.
The Federal Trade Commission last week announced wide-ranging monetary settlements with Facebook (FB) and Equifax (EFX) to resolve ongoing investigations. Investors should pay attention.
New competitive moats are forming around data security, and scale is more important than ever.
It's easy to get distracted by headline-grabbing fines.
Facebook will pay $5 billion for its part in the Cambridge Analytica data scandal. State attorney generals asserted that lax standards at the social media giant allowed political operatives to weaponize fake news accounts and influence the 2016 Presidential election.
The New York Timesreported that Equifax, a leading consumer credit reporting agency, will pay $650 million to settle class action lawsuits related to its data 2017 breach.
In a corporate video released following the attack, Rick Smith, chief executive officer, said cybercriminals breached company databases between May and July 2017. They stole full names, social security numbers, birth dates, addresses and driver license numbers for 145 million persons. Credit card credentials were lifted for 209,000 customers.
Equifax collects and aggregates financial information on 800 million individuals and 88 million businesses worldwide. Its business is protecting data. The company employs an experienced staff of IT professionals, yet their defenses proved no match for the sophisticated attacks of cyber crooks.
It's a new world, and the bad guys are winning.
Analysts at Gartner, an information technology research company, predicted that worldwide spending on cybersecurity would grow 8.7% in 2019, to $124 billion. The firm cited security breaches, business needs created by digital transformation, and ongoing regulatory changes as growth drivers.
Hidden in that report is the surprising growth of cloud delivered, Security-as-a-Service deployments. Analysts noted that although on-premises solutions are still the most popular, cloud-based security is becoming the preferred delivery model for a number of technologies.
During the past two weeks, Microsoft (MSFT) , IBM (IBM) , Amazon.com (AMZN) and Alphabet (GOOGL) all reported dramatic increases in their cloud computing infrastructure businesses. The attraction is scale. Enterprises can build applications in the cloud, then add computing power, storage and data analytics as needed.
Now those enterprises are also discovering this scalability is also possible with cybersecurity.
Chronicle, a Google Cloud cybersecurity business, launched Backstory in March. The cloud service is a lot like Google Photos. Enterprises and organizations dump their data into silos, the system structures everything, stores the data in the cloud, and compares it to a continuous stream of threats.
Like Photos, Backstory uses real-time machine learning and advanced data analytics. And because it is constantly improving, Chronicle managers claim it gives security professionals the tools to get a leg up advanced, data swiping antagonists.
Zscaler (ZS) builds walls around data, not applications. The San Jose company makes cloud-based, next-generation firewalls.
The idea turns traditional network security on its head. Most enterprise security solutions have been built around a security appliance, where threats are pushed to siloed servers. Unfortunately, that model is hopelessly broken.
Plus, appliances are expensive and do not scale well. The only way to add more capacity is to buy more appliances. Unfortunately, that increases bottlenecks and latency; the anathema of the hybrid and cloud-based infrastructure that dominates modern enterprise computing.
More important, appliances have not stopped hackers.
Zscaler claims to operate the world's largest Security-as-a-Service stack, processing 35 billion requests, with 125,000 unique security updates every day. And its cloud architecture means every client, from powerful workstations and laptops, to smartphones and tiny Internet of Things devices, get the same level of security.
When Zscaler finds a threat anywhere, it blocks it everywhere. In the process, customers get better performance and lower costs than security appliances.
I originally recommended the stock in June 2018 at $28, then again in January 2019, at $41. At the time I explained that although the stock might seem expensive at 520x forward earnings, the business was growing fast and at the center of a new digital security trend. Shares have since more than doubled, to $88.20.
For what it's worth, the stock now trades at 464x forward earnings and 39x sales. Sales grew 61% in the fiscal third quarter, reported in May. The stock is up 124% year to date.
Zscaler is still in the right place, with the right product. However, at this stage, investors should buy the stock into the next significant decline only.
*
To learn more about Jon Markman's recommendations at the crossroads of culture and technology, check out his daily investment newsletter Strategic Advantage. To learn about Markman's practical research in the short-term timing of market indexes and commodities, check out his daily newsletter Invariant Futures.
The author owns shares of these companies mentioned in the column: Microsoft, Alphabet, Amazon.com.