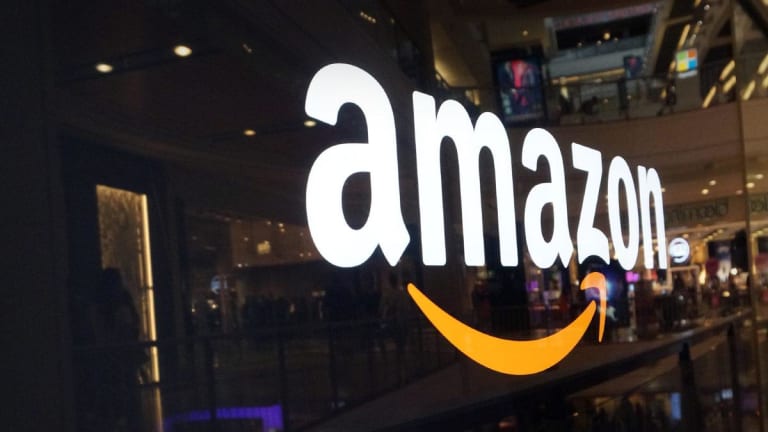 CVS Lawsuit Gives a Revealing Look at Amazon's Pharmacy Ambitions
Amazon may be seeking to displace pharmacy benefit managers via its PillPack acquisition, according to Jeffries analysts.
A lawsuit between CVS (CVS) - Get Free Report and a ex-employee revealed details about Amazon's potential designs on the pharmacy business. 
In April, CVS filed a lawsuit against John Lavin, a former executive who later joined Amazon's PillPack group, seeking to enforce a non-compete agreement and prevent him from joining Amazon (AMZN) - Get Free Report . Details of the proceeding suggest that the competition between Amazon and CVS -- along with other pharmacy benefit managers (PBMs) involved in dispensing prescriptions -- could be heating up quickly. CVS shares were down 2.2% on Thursday and Amazon's were roughly flat. 
In a note this week, Jeffries analysts wrote that the court proceedings suggest that Amazon and PillPack are looking to contract directly with payors -- insurance companies, employers and individuals -- with the goal of wedging into the pharmacy supply chain and, potentially, eliminating the need for PBMs. 
"Our review of documents related to a case filed by CVS -- which seeks to prevent a former CVS executive from joining PillPack -- shows that AMZN is seeking to develop a service offering that would bypass PBMs [pharmacy benefit managers] and contract directly with payors," the Jeffries analysts wrote, also forecasting that such a service could launch within 6 to 12 months. 
Amazon snapped up PillPack, an online pharmacy that mails prescriptions to customers in individual packets for daily use, for $750 million in June of last year. 
Court documents said that Amazon has been engaged in direct discussions with Blue Cross Blue Shield, a dominant player among health insurance firms -- and it's already having some success in doing so, said Michael Abrams of Numerof & Associates, an advisory firm that specializes in pharmaceutical & healthcare delivery.
"Direct contracting with payors (employers, independent plans and the Blues plans) would provide Amazon-PillPack the volume to demand significant price concessions from manufacturers, and enable them to be competitive with CVS and other PBMs," he said. "Preliminary feedback suggest that the strategy is working -- it was disclosed in the course of the legal proceedings that CVS has already heard from customers who are considering the [Amazon-PillPack] offer as an alternative to their own mail-based services," Abrams added. 
In a statement, a PillPack spokesperson wrote: "It's important to keep in mind that what's being reported here is another company's speculation about our business strategy for a lawsuit to which neither Amazon nor PillPack is a party." 
Amazon and CVS areholding in Jim Cramer'sAction Alerts PLUS Charitable Trust Portfolio. Want to be alerted before Cramer buys or sells AMZN or CVS? Learn more now