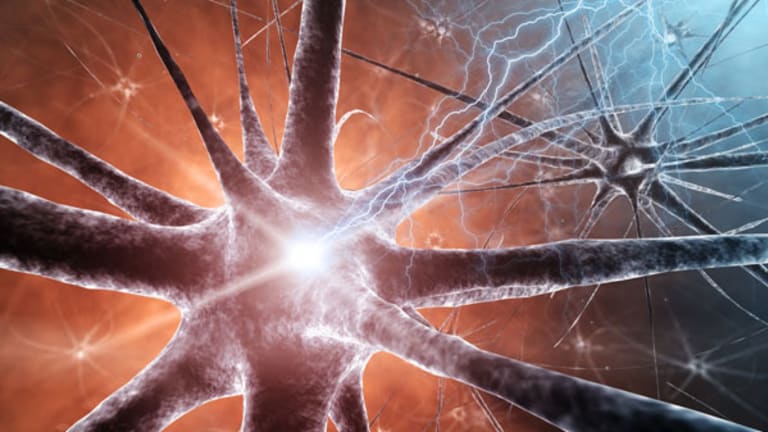 CV Therapeutics Drug Gets New Approval
The FDA approves Ranexa as a first-line treatment for chronic angina and expands the drug's label.
CV Therapeutics (CVTX) said Thursday that the Food and Drug Administration approved its Ranexa as a first-line treatment for chronic angina and expanded the drug's label.
Shares of the Palo Alto, Calif.-based company were up 85 cents, or 8.8%, at $10.55.
Chronic angina, or debilitating chest pain, affects more than 9 million people in the U.S., according to the company. The drug was previously approved for patients who had previously tried other medications without success, for the condition.
Ranexa's new labeling also says the drug is shown to reduce abnormal heart rhythms, including arrhythmias in the lower chambers of the heart, new onset atrial fibrillation and dangerously slow heartbeats in patients with heart disease. Additionally, the new label says the drug reduces the average blood sugar in patients with diabetes.
CV Therapeutics said it earned $30.3 million in net product sales from Ranexa in the third quarter, up 19% sequentially from the second quarter, helping it to narrow its quarterly loss.
Ranexa is cleared in Europe as an add-on therapy for patients with symptomatic chest pain who have tried other anti-angina therapies unsuccessfully.
Ranexa is a relatively new medicine for angina, which is also treated with blood thinners, cholesterol-lowering drugs and blood pressure medicines, such as
Forest Labs'
(FRX)
Tiazac and
Pfizer's
(PFE) - Get Pfizer Inc. Report
Norvasc.
According to its new labeling, Ranexa can now also be used in combination with traditional therapies.