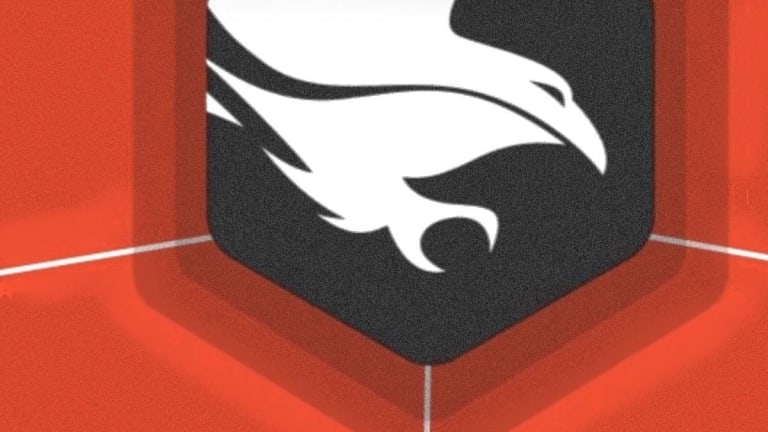 CrowdStrike Is an Undisputed Leader, but Its Stock Is Priced for Perfection
The cybersecurity firm's fast pace of growth is being rewarded with a nosebleed valuation. Savvy investors should sidestep this opportunity.
Investors' appetite to participate in this tech unicorn that's recently gone public are showing no signs of slowing. There is no question that CrowdStrike's (CRWD) services are finding strong traction with a myriad of significant customers, but does this cybersecurity company have any upside potential left in its valuation?
I argue that its valuation is already priced to perfection and beyond.
Here Is Why CrowdStrike Is The Leader
CrowdStrike's mission is to protect its customers from breaches. CrowdStrike is a cloud-based cybersecurity company which utilizes crowdsourced data to detect threats and stop breaches.
In fact, CrowdStrike boldly asserts that not only is it disrupting legacy operators such as Symantec (SYMC) , but that it's going further and creating a brand new category called Security Cloud.
CrowdStrike's A-list of customers include 37 out of the top 100 Global company, as well as, close to half of the top 20 major banks. What's more, CrowdStrike has had the financial performance to back up its narrative.
In each of its previous two fiscal years, its growth rate was better than 110%, and looking ahead at next's quarter's mid-point guidance, its Q2 2019 is expected to grow by close to 98% year-over-year to $94 million.
Moreover, when we compare CrowdStrike's leading pace of growth with that of its close competitor, Cylance, which now is owned by BlackBerry (BB) , the contrast becomes even starker. More specifically, Cylance, which like CrowdStrike was last year growing at triple-digit growth rates, has seen its growth rates dramatically fizzle out.
As of its latest quarter, Cylance's revenue growth rate was a more modest 31% compared with the same period a year ago. And looking out to next quarter, it is guiding to grow somewhere between 25% to 30%, reinforcing the strength of CrowdStrike's Platform over its competition.
Next, CrowdStrike highlights two key metrics which help to demonstrate why CrowdStrike is a leader in this space. It has a gross retention rate of 98%, which means it has a churn rate of just 2%. Also, and perhaps most weighty of the two key metrics, is that the customers which stay on the platform, continue to add services, with its latest figures pointing to a 147% net retention rate, which means revenues from existing customers' revenues grew by 47% year-over-year. This figure does not include any new customers which have been added throughout the year.
The More It Grows, The More It Burns
As has been the trend with many of the recently IPOed unicorns in 2019, CrowdStrike has had very fast top-line growth rate accompanied by mounting losses.
The more CrowdStrike grows the more its losses increase. Of course, the idea is that at some point in the future, CrowdStrike can take its foot off the pedal, and cut back on sales and marketing. As of Q1 2020, sales and marketing accounting for approximately 70% of its total revenue, down from 87% in the same period a year ago.
Nosebleed Valuation
In this emerging space, one company is clearly mis-priced. It is very difficult to see any rational argument for why CrowdStrike offers investors any sort of compelling investment case. CrowdStrike is certainly growing fast, but can investors make the case that it should be at approximately 50x trailing revenues?
Given that investors have no realistic idea of its future profit margins, paying up to participate in this opportunity is more likely to be met with disappointment and a permanent loss of capital than to make for a positively rewarding investment.
The Bottom Line
CrowdStrike's land-and-expand strategy is clearly working as its sizzling top-line growth rates speaks for themselves. At the same time, the company continues to gain recognition from multiple third-party analysts, including the likes of Gartner's Magic Quadrant for completeness of vision for Endpoint Protection Platforms.
Nevertheless, it is extremely challenging to argue that there is any upside potential unaccounted for in its current share price.
This Thursday, after hours, CrowdStrike will release its awaited Q2 2020 results. Stay tuned.