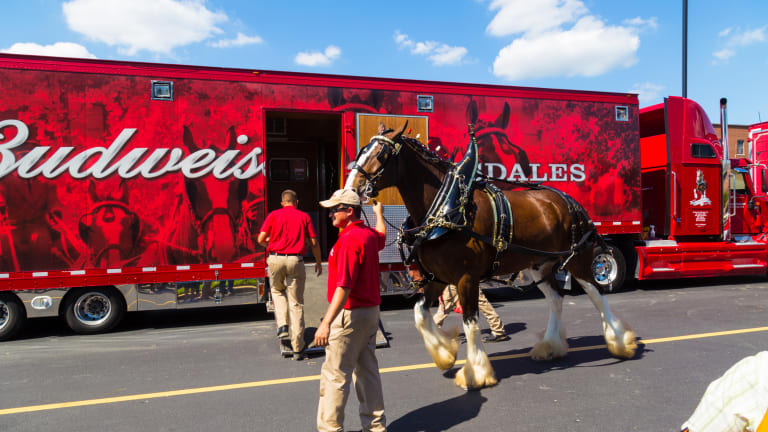 Publish date:
Craft Beer Sales Are Still Exploding And You Know That Just Irks the King of Beers Budweiser
This data shows craft beer enjoyed another year of double-digit sales growth.
This data shows craft beer enjoyed another year of double-digit sales growth.
The numbers don't lie, craft beer is on the rise.
Sales of craft beer increased 10% to $23.5 billion in 2016, representing 21.9% of the $107.6 billion overall beer market in the U.S., according to new data released by the Brewers Association.
In 2015, total craft beer sales totaled $22.3 billion and in 2014, they amounted to $19.6 billion.
In 2016, too, the number of operating breweries climbed 16.6% to 5,301 including 3,132 microbreweries, 1,916 brewpubs, 186 regional craft breweries and 67 large or otherwise non-craft brewers, the association said.
Small and independent breweries now account for 99% of the total operating breweries in the U.S., according to the association.
While the total craft beer market is still tiny compared to the entire beer market in the U.S., its expanding presence appears to be of growing concern to leading powerhouses like Anheuser-Busch Inbev (BUD) - Get Report , despite the Budweiser maker clocking in at No. 1 on the Brewers Association's list of top-selling beers of 2016.
After reporting weak fourth-quarter results recently, AB Inbev chief executive Carlos Alves de Brito said on an earnings call that "a lot of the new money" that the company plans to put into its U.S. business is "going toward the craft portfolio" rather than Bud and Bud Light. The company bought a majority stake in craft brewers including Goose Island (2011), Blue Point Brewing (2014) and Four Peaks Brewing (2015).
One craft beer pub concept, Growler USA, is capitalizing on this shift with plans to sell 200 franchises across the U.S. by 2018. In a recent interview with TheStreet, Growler CEO Dan White said his pubs sell only craft beer made by local U.S. brewers and the company has a presence in all 50 states.
Still, because of titans like AB Inbev acquiring craft brewers, small and independent brewers - those Growler works with - are becoming increasingly pressured, the Brewers Association said in its report.
"Small and independent brewers are operating in a new brewing reality still filled with opportunity but within a much more competitive landscape," said Bart Watson, chief economist at the Brewers Association. "As the overall beer market remains static and the large global brewers lose volume, their strategy has been to focus on acquiring craft brewers. This has been a catalyst for slower growth for small and independent brewers and endangered consumer access to certain brands."