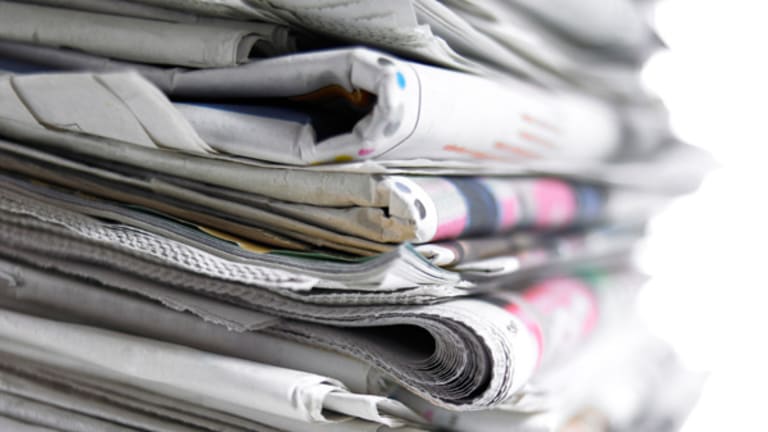 Craft Beer Brouhaha Reaches a Head
In the world of specialty brews, arguments over the exact definitions of terms are of critical importance.
Lara walked along the tracks following a path worn by pilgrims and then turned into the fields. Here she stopped and, closing her eyes, took a deep breath of the flower-scented air of the broad expanse around her. It was dearer to her than her kin, better than a lover, wiser than a book. For a moment she rediscovered the purpose of her life. She was here on earth to grasp the meaning of its wild enchantment and to call each thing by its right name, or, if this were not within her power, to give birth out of love for life to successors who would do it in her place.
-- Boris Pasternak, from
Dr. Zhivago
PORTLAND, Ore. (
) -- Admittedly, the community of small brewers, brewpubs, bottle shops, taprooms, beer festivals and publications that throws itself under the umbrella of "craft" can seem fairly pedantic at times.
If you ask for a pint of stout, they'll give it to you in a bulbous 20-ounce glass larger than the shaker tumbler you're accustomed to -- with 16 ounces for the pint and 4 to accommodate the head. Ask for a wheat beer that
, and you might be told it's a witbier and get Pierre Celis' life story in return. Ask a brewer for one of their resealable gallon jugs and you'll learn what a growler is, if not a grenade (its 32-ounce sibling).
They're not trying to be difficult. It's just that among this community, specific words and terms matter.
It's a similar case in just about every other corner of life. Once you've heard it referred to as a lintel, you'll never call the top portion of your door anything else. Once that wall around a stage curtain is a proscenium, no other word will do. Break bones in your fingers and you'll never forget the word phalanges.
The folks in the small brewing community are just trying to make sure you get what you want, and that the word you're using will get you to it without confusion. It's not as easy as it sounds. Bars throughout the U.S. have no qualms serving you a beer in a straight-sided 16-ounce shaker pint that not only diminishes odor and flavor (a minor quibble), but will get you less than 16 ounces every time unless the bartender sweeps the beer's head clean off. At some shops and breweries, the 32-ounce size, or even a two-liter version, is also a "growler." Ask for a wheat beer, meanwhile, and you run the risk of being handed a Kona Wailua Ale, Boulevard Unfiltered or Goose Island 312: All fine beers, but none remotely resembling that Blue Moon you tasted.
In an attempt to eliminate confusion, blogger and Northwest beer writer Bill Night
suggested during the hop harvest earlier this month
that brewers stop using both "fresh hop" and "wet hop" to describe beers brewed with hops picked just 24 hours before brewing. By using both terms, Night says some breweries reserve the "wet hop" term for when they use fresh-picked stock and will use "fresh hop" to describe bundles of the freshest hops they have hanging around at the time.
In other words, it gives them license to bend the truth. While some brewers will use dried hops for bittering and fresh hops for flavor and aroma -- a savvy move, given the sheer amount of fresh hops bittering requires -- bypassing fresh ones altogether is a no-no. Night singled out two Oregon brewers --
Widmer
(BREW) - Get Craft Brew Alliance Report
and
Hopworks
-- for using only dried hops in "fresh hop" batches from several years ago. Each has since abandoned that practice in favor of the real deal.
But is "fresh hop" even the right term? To find out, both Night and I consulted the
BeerAdvocate
, where reviews of Sierra Nevada's Northern Hemisphere Fresh Hop Ale
. However, the Fresh Hop Ale brewed by pioneering Yakima Valley brewer Bert Grant at
Yakima Brewing
. With both Grant -- who died in 2001 -- and Sierra Nevada's Ken Grossman getting their start more than 30 years ago, there had to be more to it than that. Over at
RateBeer
, one member posted a review of a
1998 bottle of Grant's Fresh Hop
, while the oldest real-time review came in
. Sierra's Wet Hop, meanwhile, didn't crop up until
.
Though Sierra Nevada's own press releases indicate the brewery was making
beer as recently as 2007, a 1997 feature by esteemed beer journalist Sal Emma features Sierra Nevada referring to freshly harvested hops as
Meanwhile, Grant's Fresh Hop Ale is
by the
Seattle Times
as early as 1998, Meanwhile, beer blogger Jeff Alworth at
Beervana
argues that Grant's Fresh Hop Ale
only dates back to 1996 or 1997
, while commenters say it was first produced in 1995.
Night has politely asked that, given the confusion created by the two names and even Sierra Nevada's uncertainty about the usage, the term "fresh hop" become the standard and "wet hop" be dropped entirely. Again, it seems like a trifling distinction, but this is a corner of an industry that exists under a trifling distinction.
The term "craft" itself is becoming increasingly arbitrary. The Brewers Association craft beer interest group has not only
revised the definition of a "craft brewer"
as applied to its members, but created a much-ridiculed
of everyone who isn't considered craft, including legacy brewers such as Pennsylvania's Straub and Yuengling and Minnesota's August Schell -- all of which were founded in the 1800s, survived prohibition and came this far without being bought out by larger breweries.
It's easy to understand why some of the folks at BA would do this: They're scared, and with good reason.
MolsonCoors
(TAP) - Get Molson Coors Beverage Company Class B Report
and
SABMiller's
U.S. joint venture, MillerCoors, now has a "craft division" called
, where it houses brands including Jacob Leinenkugel, Third Shift, Blue Moon, Batch 19, Crispin Lager and Henry Weinhard's brands, as well as imports including Pilsner Urquell, Peroni and Grolch.
Anheuser-Busch InBev
(BUD) - Get Anheuser-Busch InBev SA/NV Report
, meanwhile, purchased the Goose Island craft brand last year, set up Michelob as a craft brand (slogan:
) and worked its Shock Top witbier onto the shelves with craft competitors.
Each attempts to work its way into beer festivals with craft brands, each has a tenacious marketing team that keeps track of small brewer coverage and keeps in contact with those who cover them. They're not backing down because, as
, they still have roughly half of the U.S. beer market and the most share to lose.
This may all be moot in a year or so anyway. Alworth already says "there is no such thing as craft beer," and,
, some competing legislation headed to Congress may just back that up. The Brewers Excise and Economic Relief Act of 2013 (BEER Act) would reduce the federal excise tax on beer for all brewers and beer importers, while the the Small Brewer Reinvestment and Expanding Workforce Act (Small BREW Act) would limit those reductions to brewers producing 6 million barrels or less. The former received varying levels of support from Brooklyn Brewery, Bend, Ore.-based Deschutes Brewing, Utica, N.Y.-based Saranac brewer Matt Brewing and Kalamazoo, Mich., based Bell's Brewery. However, it's primarily backed by Washington-based industry lobbying group The Beer Institute and includes MillerCoors, A-B InBev and importers including Constellation Brands as supporters. The latter is backed by the Brewers Association.
Each varies the tax structure for breweries based on their size, which means the implementation of either would make it very clear who the small, mid-range and large brewers are by the tax bracket they fall into. With size and ingredient restrictions tossed aside, those still using the term "craft" would only do so in the context of personal taste or perceived quality. That would be just fine, but it would also be a far narrower definition than the one being selectively applied now.
As with the various elements of U.S. brewing culture that comprise "craft" beer, the word craft itself is still open to various interpretations. By focusing its scope and stripping away some of its more superfluous underpinnings, perhaps it will finally have a specific meaning. Perhaps it could just apply to the well-worked beers in each size category. Maybe then it will finally be something's right name.
-- Written by Jason Notte in Portland, Ore.
>To contact the writer of this article, click here:
Jason Notte
.
>To submit a news tip, send an email to:
.
RELATED STORIES:
>>10 Brewpubs Calling For A Taste In 2013
>>10 Beer-Drinkingest States In America
Jason Notte is a reporter for TheStreet. His writing has appeared in The New York Times, The Huffington Post, Esquire.com, Time Out New York, the Boston Herald, the Boston Phoenix, the Metro newspaper and the Colorado Springs Independent. He previously served as the political and global affairs editor for Metro U.S., layout editor for Boston Now, assistant news editor for the Herald News of West Paterson, N.J., editor of Go Out! Magazine in Hoboken, N.J., and copy editor and lifestyle editor at the Jersey Journal in Jersey City, N.J.