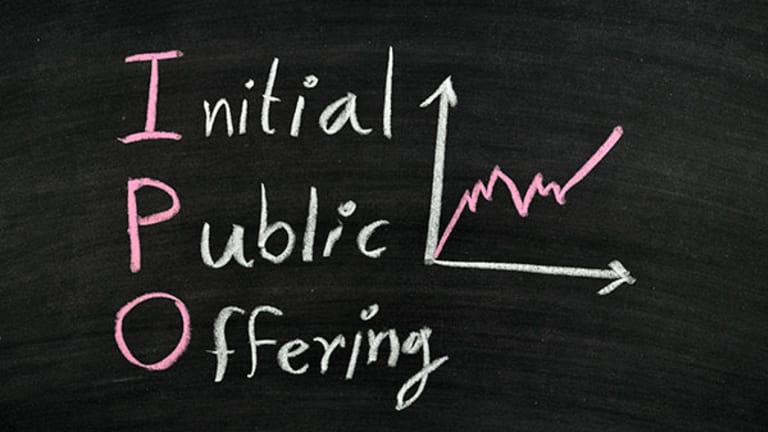 Coupa Software Is a Buy Ahead of Its IPO Quiet Period Expiration
The company's strong fundamentals, initial public offering pricing and underwriters are the recipe for a pop in share price.
Coupa Software's (COUP)  strong initial public offering pricing, strong fundamentals and impressive group of underwriters make the stock a buy this week ahead of the expiration of the firm's quiet period on Monday.
On that day, underwriters will be able release detailed reports about the offering and to initiate coverage. It is likely that these reports will be overwhelmingly positive and drive shares of Coupa Software higher.
Coupa Software offers specialized cloud-based services that appeal to the business-to-business sector. The company bills itself as a provider of value as a service, a clever play on the software-as-a-service cloud strategy forged by companies such as Salesforce.
In essence, the services provided by Coupa Software consist of a web-based platform that encompasses several business processes including billing, budgeting, inventory, invoicing, outsourcing and purchasing. The services offered by Coupa Software are pre-integrated, which means that they can be very useful to start-ups and established companies alike.
One of the attractive features of the platform is its B2B functionality, whereby an open network of suppliers and vendors are already connected and ready to do business.
Coupa Software has fared well compared with its competition. Although the company's peer group includes heavyweights Concur Technologies, Oracle and SAP, in terms of companies similar in size and scope such as Manhattan Associates and Paycom Software, Coupa Software's relative valuation and revenue growth are attractive.
The company posted revenue for fiscal 2016 of $83.7 million, up 65% from $50.8 million a year earlier. Coupa Software also reported a loss of $46.2 million in fiscal 2016, wider than then the $27.3 million loss a year earlier.
In its filings with the Securities and Exchange Commission, Coupa Software reported increased spending, saying that though this doesn't directly correlate to revenue and results from operations, it does illustrate the development of its core platform, which allows the company to attract and retain customers.
Shares of Coupa Software priced strongly at $18 on Oct. 5, the high end of the $16 to $18 range. Shares surged nearly 85% on the first day of trading and are up 40% since it went public, trading above $26 apiece.
Coupa Software has an impressive slate of underwriters, and the market will take notice when they release their reports. They include Barclays, JMP Securities, JPMorgan Chase, Morgan Stanley, Raymond James and RBC Capital.
As a strong technology IPO in a strengthening market, Coupa Software is an attractive buy ahead of the quiet period expiration and underwriter reports.
Although Coupa Software has a reasonable average daily trading volume and liquidity, investors should build a position over the course of this trading week and ride shares higher upon the anticipation and release of the reports. Sell shares early next week after the reports are released. 
This article is commentary by an independent contributor. At the time of publication, the author owned COUP.