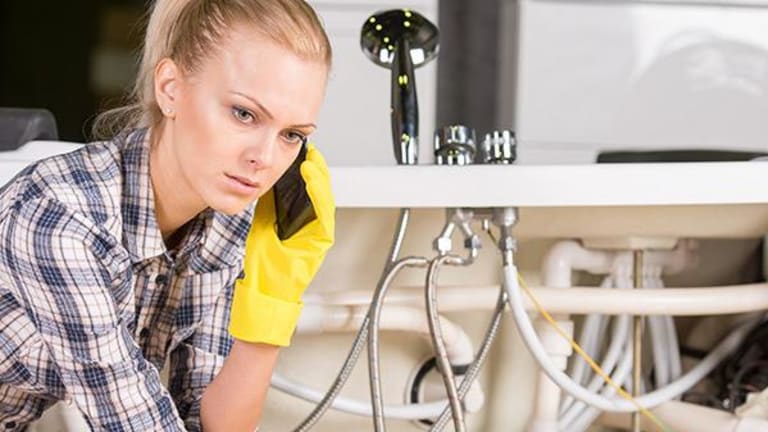 Home Depot Has This Surprising Group of People Powering Its Bottom Line
The youth want lumber.
Home Depot Inc. (HD) - Get Report is banking on its own sales to get a lift, in part, on the coattails of the raise in home sales in the U.S. in May, and the fact that millennials are now buying homes.
"Millennials are moving into jobs, starting families. We see them entering the housing market just like every other generation has, [it was] just on a delayed basis," said Home Depot's Ted Decker, executive vice president of merchandising, speaking at the Oppenheimer Consumer Conference on Wednesday, June 21. He added that the current strong housing market is being driven by millennials, those aged 18 to 32.
Last month, Home Depot reported a same-store sales growth of 5.5% for its recent first quarter, with all merchandising departments seeing sales increases.
"There's demand that's being created by this housing market that is very strong," Home Depot CFO Carol Tome said on a company earnings call.
On Wednesday, the National Association of Realtors reported that existing home sales in May rose 1.1% to a seasonally adjusted rate of 5.62 million, higher than April's revised 5.56 million. Last month, the pace of sales was 2.7% higher than what it was in May 2016. And 33% of sales last month were from first-time buyers.
"That's obviously good for us," Decker said, although he added that what remains a "medium-term tailwind" for Home Depot is that housing prices are also creeping higher.
In May, the median existing home price was $252,800, 5.8% higher than last May's $238,900. The figure also surpassed a record peak: June 2017's median existing home price of $247,600, according to the National Association of Realtors.
Read more: