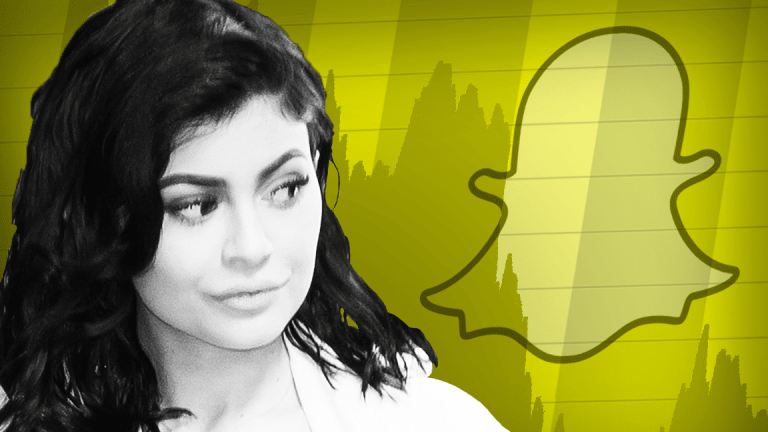 Coty Teams With Kylie Jenner in $600M Cosmetics Deal
The actress and executive Kylie Jenner and her team will take the lead on social media and product communications, while the New York cosmetics giant will promote Kylie Cosmetics globally.
Investors are betting cosmetics giant Coty's (COTY) - Get Free Report decision to spend hundreds of millions to acquire a stake in Kylie Jenner's blockbuster beauty business will wind up a winner.
Coty's stock jumped 4% to $12.39 after the New York beauty-products maker said it planned to lay out $600 million for a 51% stake in Kylie Cosmetics.
The move to team up with Klie Jenner comes as the cosmetics maker pushes ahead with an ambitious overhaul of its business.
The company last month said it was exploring the sale of its hair and nail products business, headlined by Clairol and Wella, as well as its Brazilian operations.
The sales could generate as much as $8 billion to $9 billion and are aimed at helping Coty slash its debt load, the Financial Times reported.
Coty is also making a big online sales push as well, teaming with Amazon (AMZN) - Get Free Report to spur e-commerce sales of brands like Covergirl and Sally Hansen.
The announcement of the deal and the boost to Coty's stock price come after shares of the cosmetics maker took a beating last week, with a 7.5% decline making it one of the top three S&P 500 decliners from Nov. 11-15.
The deal "will leverage our core strengths around fragrances, cosmetics and skincare, allowing Kylie's brands to reach their full potential," Coty CEO Pierre Laubies said in a statement.
Under the deal with Coty, Jenner and her team will take the lead on social media and product communications, while Coty will work on promoting the brand globally.
Kylie Cosmetics brought in $177 million in revenue over the past year, the companies said in a news release.
"This partnership will allow me and my team to stay focused on the creation and development of each product while building the brand," Jenner said.