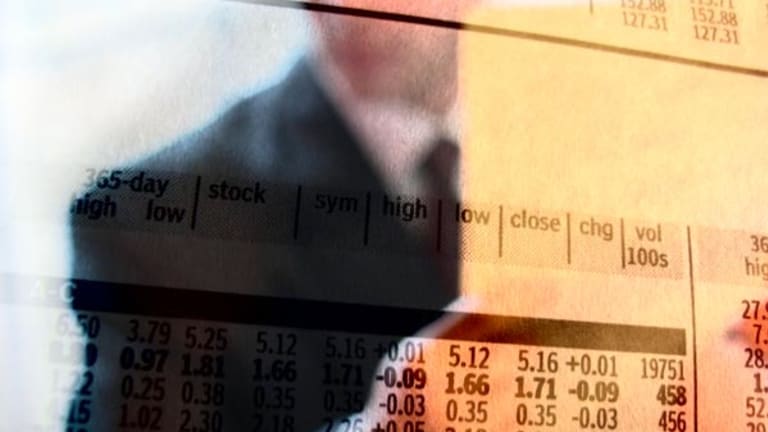 Oil Spikes on Israel, Gaza: Market Bits
Oil and cotton prices gained on Tuesday, but grains fell. Meanwhile the potential, solid returns of catastrophe bonds looked to have survived the Japan earthquake.

NEW YORK (TheStreet) -- Crude oil prices continued to receive support from unrest in the Middle East and North Africa regions.
West Texas Intermediate crude oil for May delivery rose 1.9% to $105.02 a barrel.
Oil price support was provided as allied military action against pro-Gaddafi forces in Libya continued -- though the fighting is expected to subside over the coming days -- and amid the exchange of fire between Israel and Gaza. The support came as the Japanese government approved the release of an additional 22 days worth of oil reserves to aid areas of the country damaged by the tsunami and earthquake.
Oil and gas stocks were trading in mixed territory, with
Royal Dutch Shell
(RDS.A)
up 1.1%,
Petrobras Argentina
(PZE)
down 0.8% and
Marathon Oil
(MRO) - Get Report
down 1.4%.
Total S.A.
(TOT) - Get Report
was rising 0.1%.
Hess
(HES) - Get Report
was falling 0.2%, while
Murphy Oil
(MUR) - Get Report
was flat at $71.21.
Exxon
(XOM) - Get Report
fell 0.3%.
Grain prices ended the session lower amid technical profit-taking on a lack of fresh fundamental data.
MaxYield Cooperative Karl Setzer, CTA Grain Solutions Team Leader said the action began last night and carried over into Tuesday's trading session.
Corn for May delivery fell 0.3% to $6.84 1/2 a bushel as China denied purchasing U.S. corn. "Maps were released this morning that call for an abnormally cool spring across much of the Western Corn Belt," Setzer noted. "In all reality, this may actually be a benefit. The slower we see temperatures rise this spring, the lower the possibility of flooding ... soybeans being pressured today by thoughts we may see an increase to acres of that oilseed if we have delays to corn planting. "
Soybeans for May delivery fell 0.07% to $13.62 a bushel.
Cotton prices rebounded Tuesday on forecasts of heavy rain in Australia, settling up 7 cents -- the exchange-imposed limit on daily trading.
Cotton futures for May delivery ended 3.5% higher at $2.0596 a pound after falling 0.2% the previous trading session.
Cotton prices were firming up on official data showing heavy rains will the major agricultural region of eastern Australia -- just as the harvests are set to begin -- in the coming months through June.
Both the British pound sterling and the Australian dollar were gaining against the U.S. dollar amid easing concerns about Japan's nuclear issues and strong inflation data from the U.K.
The pound was strengthening against the dollar by 0.4% at $1.6381 and the Australian dollar was up 0.5% at $1.01143.
U.K. inflation jumped to a 28-month high at 4.4% in February, stoking expectations inflation hawks will only grow louder in the coming weeks.
The higher-yielding Australian dollar gained momentum against its U.S. counterpart as the Nikkei led Asian equities advances earlier, restoring certainty in the markets in the aftermath of the massive earthquake and tsunami.
Catastrophe bonds with Japanese exposure, issued by reinsurers such as
Munich Re
and
Swiss Re
( SWCEY) may escape from the Japan earthquake unscathed, according to
Bloomberg.
Catastrophe bond returns compare with global gains of 54% since March 2006 for
Bank of America's
(BAC) - Get Report
Global High-Yield Index and the
UBS
(UBS) - Get Report
Bloomberg Constant Maturity Commodity Index, according to
Bloomberg.
When the earthquake hit,
Reuters
reported that eight related catastrophe bond transactions involving major reinsurers -- and totaling more than $1 billion in value -- may have been triggered. In high-yielding catastrophe bonds, issuers may be forgiven of interest or principal payments to their lenders if the borrowers suffered losses from the catastrophe defined within the terms of the bond agreement. In this case, they were feared to be facing big losses from the 8.9 magnitude earth quake. Bond issuers named by Reuters included Munich Re,
Scor
(SCRYY)
(SZCRF)
,
Flagstone Reinsurance
(FSR)
and Swiss Re.
>>Search for Highest Dividends by Rate or Yield
-- Written by Andrea Tse in New York.
>To contact the writer of this article, click here:
Andrea Tse
.
>To follow the writer on Twitter, go to
.
>To submit a news tip, send an email to:
.
Copyright 2010 TheStreet.com Inc. All rights reserved. This material may not be published, broadcast, rewritten, or redistributed.