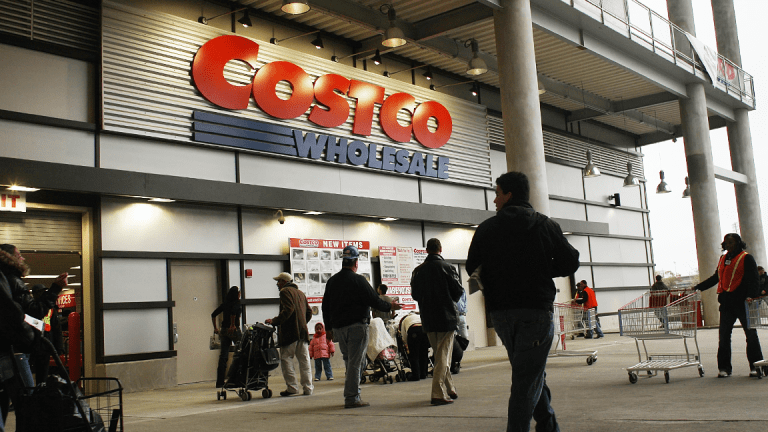 Here's Where Costco Let Investors Down With Its Earnings
Shares of the warehouse chain were down slightly in after-hours trading Wednesday.
Investors wanted more meat on the bone from Costco Wholesale (COST) - Get Free Report .
The warehouse king used its notorious cut-rate pricing on bulk food and surprising selection of higher end items to post an 8.4% same-store sales increase for the holiday season quarter. Earnings smashed through analyst estimates for the quarter ended Feb. 18, coming in at $1.59 a share vs. the $1.47 a share expected.
Even still, Wall Street sent Costco shares slightly lower on Thursday likely for several reasons.
First, what looked like a massive earnings beat was actually an earnings miss as the results included a 17 cent a share lift from the new tax reform plan. Further, like other retailers such as Target (TGT) - Get Free Report and Walmart (WMT) - Get Free Report that battled Action Alerts Plus holding Amazon (AMZN) - Get Free Report online during the holidays, gross profit margins compressed. Costco's gross profit margin fell slightly from the prior year to 10.98%. 
With inflation starting to pickup, and margins already under pressure, Costco bulls could be wondering if it's time to ring the register. Before today's release, Costco's stock had risen 12% over the past year.