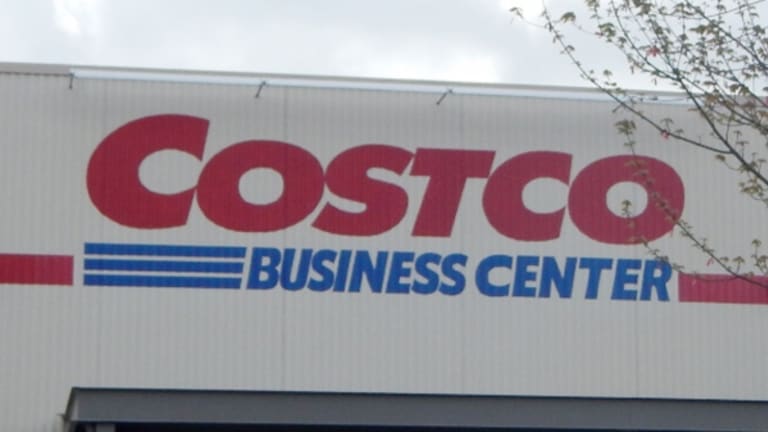 Costco and Walmart Unleash New Office Supplies Delivery Services to Shake Up Staples, Office Depot
Costco and Walmart quietly launch tests of new office supplies delivery programs.
With Staples (SPLS) and Office Depot (ODP) - Get Free Report still feeling the aftershocks of their failed merger, Costco (COST) - Get Free Report and Walmart (WMT) - Get Free Report are laying the groundwork to grab their fair share of the U.S. office supplies market.  
Initially, both Costco and Walmart are doing that by hatching new delivery services that target small businesses. On Monday, a Costco Business Center in San Diego will start offering a two-hour, same-day delivery service via a partnership with upstart delivery company Instacart. The service will launch with the capability to ship groceries to small businesses such as local restaurant owners, Nilam Ganenthiran, senior vice President of business development at Instacart, told TheStreet in a phone interview. In the coming weeks, Instacart will expand the service to office supplies. For orders above $35, the shipping fee will be $5.99.
"We chose San Diego because the people are tech-savvy and time-starved," explained Ganenthiran. While the Instacart service is unlikely to make or break Costco's year financially, it's an important step for a company not known for its tech prowess.
"While I don't think it is a needle mover, Costco does have to be more active in the omni-channel movement and become more like Home Depot (HD) - Get Free Report when it comes to deliveries," said Jim Cramer, TheStreet's founder and manager of the Action Alerts PLUS portfolio, which owns Costco shares.
Costco declined to comment for this story.
Sam's Club starts delivering office supplies.
Meanwhile, Walmart's Sam's Club division -- which also caters to small business owners -- has quietly gotten into delivering office supplies. Sam's Club recently debuted next-day delivery services for office supplies in Dallas, Miami and Tulsa, Okla., according to a Walmart spokeswoman. Walmart has a few different delivery models currently in motion. In Miami, Walmart is using Instacart rival Deliv to handle small order sizes and Need it Now to tackle larger orders, such as office equipment. Orders in Dallas are delivered by a Walmart truck driver. 
TheStreetfirst reported Sam's Club's office supplies delivery ambitions in June.
Saying there is blood in the water right now in the office supplies market for sharks like Costco and Walmart to eat up may be an understatement.  
At Office Depot's North American business solutions segment, which primarily ships office supplies under contract to businesses, sales declined 7% in the second quarter. The sales decline was driven mostly by customer attrition and lower customer additions, primarily due to the substantial business disruption related to the thwarted merger with Staples. Same-store sales declined 1% year over year at the company's more than 1,500 North American retail stores, due mostly to sluggish traffic to its stores.
Office Depot announced it will shutter 300 stores in North America over the next three years. Since 2014, the company has closed about 400 stores.
Staples and Office Depot continue to close stores, opening up an opportunity for Costco and Walmart.
While Staples has fared slightly better than Office Depot, it isn't exactly setting the world afire on the top-line. Same-store sales at its more than 1,600 stores in the U.S. and Canada fell 4% in the first quarter. Store traffic and average order size each declined 2%.
Sales for the company's North American commercial segment, which also ships office supplies to businesses, were unchanged in the second quarter vs. a year earlier. Staples found the most success in promotional products, facilities supplies, and breakroom supplies, partially offset by declines in ink and toner, and paper.
Similar to Office Depot, Staples continues to close stores in droves. 
Staples will close 46 to 50 stores in North America this year, as it attempts to slash costs. It has closed more than 300 stores since 2011.