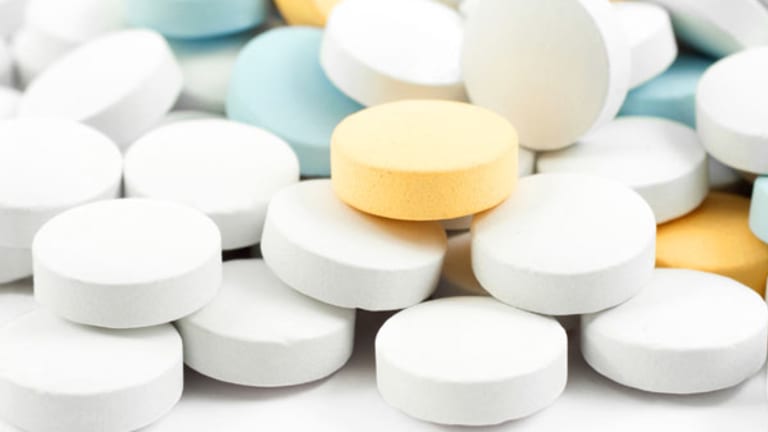 Cosmetic Surgery Stocks Keep Stiff Upper Lip
Allergan, Mentor and Medicis have struggled in the past year, but if the economy improves, share prices could, too.
The share moves of companies that practice aesthetic medicine have been downright ugly in the past year.
Over the last 12 months, the providers of breast implants, anti-wrinkle products and liposuction equipment have traded below the Amex Pharmaceutical index of large drug companies.
Allergan
(AGN)
was down 35%,
Mentor
(MNT)
was off 63%, and
Medicis Pharmaceutical
(MRX)
was down 54% for the 12 months ended Oct. 21.
The Amex index was off 23% for this period, while the
S&P 500
was down nearly 37%.
Although each company has a unique set of circumstances, the common theme for their sagging stocks is the economy. Because many of their products and treatments don't receive insurance coverage, their share prices have declined with consumers' decisions to postpone or delay personal makeovers.
"Some portions of their businesses are exposed to discretionary consumer spending, and the economy affects products differently," says Jeff Viksjo of the independent financial research firm Morningstar.
When the economy skids, he says, people will postpone cosmetic breast implant surgery. Also, customers may take longer than usual in seeking the next in a series of planned Botox injections, Viksjo adds.
Despite drooping stock prices, some analysts say these companies have been beaten down so much that an improving economy should augment their shares.
Viksjo gives five-star ratings to Mentor and Medicis, meaning he believes their stocks are trading below their fundamental strengths. Allergan gets four stars on the five-star scale.
Mentor is the most dependent on products lacking insurance coverage. Roughly 89% of its revenue comes from breast implants, based on the fiscal quarter that ended June 27. Second-quarter results will be announced Nov. 5. "Mentor has a solid balance sheet, and it presents a very compelling case for investors willing to ride out the bumps," says Viksjo.
"Deceleration in
breast augmentations continues, putting fiscal 2010 estimates at risk," says a new report by Jose Haresco, of Brean Murray Carret. He has a hold rating on the stock and doesn't own shares.
Although U.S. breast implant procedures rose steadily between 1997 and 2007, Haresco forecasts that the number will decline 3% this year and another 2% next year.
He sees a promising "long-term growth opportunity" for Mentor's implant business, but he warns that the "current financial and economic crisis will continue to exert pressure on the market."
Maxim Group analyst Anthony Vendetti predicts there could be a rebound in U.S. breast implants within the next 12 months even though the outlook right now is "bleak." Vendetti has a buy rating on Mentor and doesn't own shares.
Mentor and Allergan have a duopoly in the U.S. breast implant market, and both have benefitted from the Food and Drug Administration's ruling in 2006 that silicone breast implants, which are more expensive than saline, could be used for cosmetic purposes. Previously, the U.S. required cosmetic implants to use saline.
Both companies also sell their implants foreign markets, primarily Europe, where they compete with several companies. Eventually, Haresco believes the U.S. will look like other markets in which silicone implants account for 75% of breast augmentation procedures.
Mentor is trying to diversify. Its other revenue now comes from skin-care products and liposuction equipment, with more dermatology offerings, including a Botox-like drug. Allergan owns a healthy portion of the skin game thanks to Botox. For the first half of 2008, Botox produced $663 million in sales, up 15% from the year-ago period, and accounted for 30% of the total.
Allergan's biggest business remains eye-care drugs, which represents 47% of first-half sales and were up 24% over the same period last year. Because Allergan is more reliant on products that receive insurance coverage, analysts say its stock shouldn't be as volatile as those of Mentor and Medicis. However, Allergan isn't free from worry or risk.
Gary Nachman of Leerink Swann recently trimmed his third-quarter sales and earnings forecasts because his research on cosmetic-treatment trends "were more disappointing than we expected" both in the U.S. and in Europe. Although he maintains an outperform rating, he reduced his price target from the high $60s to the mid- to high $50s.
"We remain confident that Allergan can absorb the potential weaknesses in the aesthetic products with solid diversification and financial flexibility," he says in a recent research report. He doesn't own shares.
The diversification includes the obesity-control device Lap-Band, an adjustable clamp that reduces the amount of food the stomach can hold. First-half 2008 sales of $148.5 million represented a 22% gain from last year.
Additionally, Allergan is testing Botox for new uses such as treating overactive bladder and headaches. Botox started as a drug for a rare condition of uncontrolled eye-blinking.
Meanwhile, investors in Medicis were no doubt blinking on Sept. 24 when the company said an accounting error would force a restatement of five years of financial results. The restatement is not expected to affect cash flows and cash balances, Medicis said. The company also withdrew its financial guidance for the rest of the year. The stock is down about 34% since the day before the restatement announcement.
The restatement remarks, which attracted several lawsuits, didn't cause analysts to change their views that Medicis faces challenges in defending its turf while trying to expand its offerings. About one-third of Medicis' revenue comes from the dermal filler Restylane. While Botox works on forehead wrinkles, dermal fillers are targeted for lines around the mouth and nose.
Analysts at Credit Suisse and Roth Capital Partners recently issued reports warning that Restylane sales will be squeezed by a weaker economy and stronger competition. Allergan has a new dermal filler, Juvederm, and Mentor has a new one called Prevelle Silk. Mentor has completed clinical trials on two other dermal fillers.
Medicis also is awaiting an FDA verdict on Reloxin, a potential challenger to Botox. The FDA rejected the Reloxin application earlier this year. The application has been refiled, and analysts expect the drug to reach the market next year. Any delay "might give Allergan a lead that Medicis can never get back," Viksjo says in a recent report.
Another issue is the acne drug Solodyn, a rising star that also is subject of a patent challenge. Viksjo says the patent dispute is complex, and he believes Medicis has a good chance to protect the product until 2013. If generic competition starts as early as 2010, he would consider cutting his fair value estimate of the stock to $13 from $24.