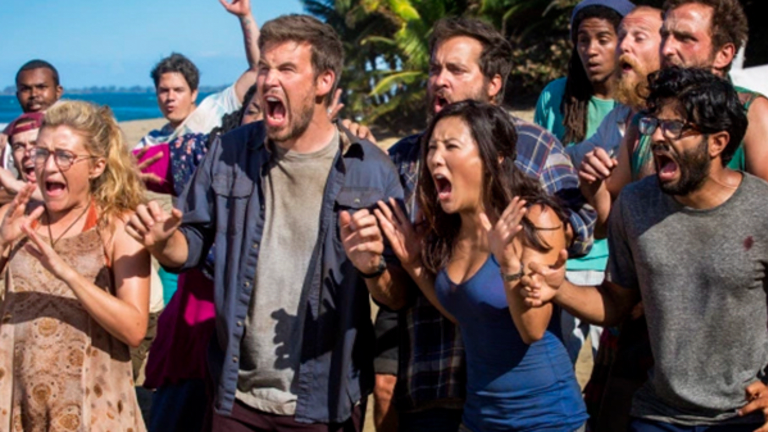 Cord Cutters Aren't Just Leaving Pay-TV Because of Price
Price isn't the main factor driving young consumers away from the $100 cable bundle, according to a recent Magid Associates survey.
AT&T Inc. (T) - Get Free Report CEO Randall Stephenson was emphatic. DirecTV satellite subscribers have been cutting the cord because pay-TV packages have reached $120, he told an investor gathering hosted by Goldman, Sachs & Co. earlier this month in New York.
Price, Stephenson said at Communacopia, was the main reason consumers, especially younger ones, are either canceling their cable or satellite subscription or opting not to subscribe at all. The attraction of Netflix Inc. (NFLX) - Get Free Report and other over-the-top services that don't require a pay-TV subscription was secondary, he said.
"A lot of people conjecture why that is, cord-cutting and cord-shaving," Stephenson said in New York on Sept. 13. "It's the over-the-top plays, it's Netflix. Look, at the end of the day, it's not really complicated. When the average revenue per video subscriber is well over $100, it's a price issue."
For that reason, AT&T launched DirecTV Now in November, a direct-to-consumer streaming service that costs $30 to $60, depending on the channel package. Subscriptions to DirecTV Now surpassed 500,000 at the end of June, Stephenson said.
"Prices on the cable bundle continue to go up," Stephenson added. "And so people are opting out of the cable bundle. And when you look at who it is that is opting out, it's 20 million households that have opted out of their cable bundle. And they tend to be younger, they tend to be lower income, and they tend to be millennial."
Some 941,000 customers of cable and satellite services canceled their pay-TV subscriptions in the second quarter, the largest single quarterly decline ever, according to MoffettNathanson LLC, an equity research firm specializing in media and telecom. The pay-TV industry has lost about 6 million subscribers since 2006, and that trend has been accelerating.
But price, it turns out, isn't the main factor motivating consumers to cancel their pay-TV contracts, according to a study by industry consultant Frank N. Magid Associates Inc. conducted between May 24 and June 11.
Rather than price, Magid found in the nationwide survey of 2,400 people ages 8 to 64 that the attractions of video-on-demand programming combined with a general decline in television watching among 18- to 24-year-olds were the main reasons people said they would cancel their pay-TV subscription.
Magid found that 61% of pay-TV subscribers who reported being "very likely" to cut the cord cited such reason as "I don't watch enough TV to make it worth it," and "I can watch the TV shows and movies I like on the internet" and "I am satisfied with online streaming option like Netflix, Hulu."
Price, as in "it's too expensive," was cited by just 25% of those surveyed. Respondents were allowed to cite multiple factors. "Overwhelmingly, people gave us reasons having to do with content," said Mike Vorhaus of Magid Associates, who oversaw the survey. "Cord-cutting continues to grow, and its accelerating in the young population," he told TheStreet.
Contrary to Stephenson's declaration, price appears to be becoming a less important trigger for cutting the cord. In Magid's survey a year ago, 29% of respondents cited "too expensive" as a reason for canceling their traditional pay-TV subscription. In 2014, the figure was 40%. 
AT&T is betting that it can recoup some of the decline in traditional pay-TV subscribers with DirecTV Now. The same goes for Dish Network Corp. (DISH) - Get Free Report , which produced one of the earlier skinny-bundle offerings with Sling TV. Earlier this year, Hulu LLC launched its Live TV product and Alphabet Inc. (GOOGL) - Get Free Report  started YouTube TV, joining Sony Corp.'s undefined PlayStation Vue in the increasingly crowded market.
For pay-TV operators looking on the bright side, subscriptions to skinny bundles are growing. Importantly, Magid found that among respondents who don't subscribe to any pay-TV service but were interested in a skinny bundle, 24% have never subscribed to a traditional bundle. In other words, there's a large pool of mostly younger viewers who may be interested in a DirecTV Now.
"These are people who would be an incremental addition to pay-TV," Vorhaus said. "These are people who are interested in pay-TV but not at $120 a month. For some people, a skinny bundle is an alternative to their pay-TV, and for some people, it's their entry into pay-TV."
Nonetheless, interest in opting out of traditional pay-TV continues to rise, Magid reported. Among those 18 to 64 years old, 6.1% said they were "extremely likely" to cancel their pay-TV contract, up from 5.7% a year ago. More concerning, 11% of those 25 to 34 said they were very likely to terminate their pay-TV service. 
Indeed, younger viewers, the so-called millennials, are driving the decline in pay-TV subscriptions. Just 72% of millennials surveyed by Magid said they subscribe to pay-TV, either a traditional or skinny bundle. In 2013, the figure was 85%.
And while price isn't the main reason people are abandoning cable, it is a factor, Vorhaus said, especially when the gap between a traditional bundle and a skinny bundle is as much as $100. And if the economy worsens, cord-cutting could intensify.
"The big worry I have is that in a recession, this could accelerate," he said. "Right now, it's been driven predominantly by the availability of content. But if we have repeat of '08 or 2000, you might pick up another couple [percentage] points of cord-cutters due to costs."
Alphabet is a holding in Jim Cramer's Action Alerts PLUS Charitable Trust Portfolio. Want to be alerted before Cramer and the AAP team buy or sell GOOGL? Learn more now.
Watch: You can Become a Millionaire Even If You Make $35,000 a Year
Don't miss these top stories on TheStreet: