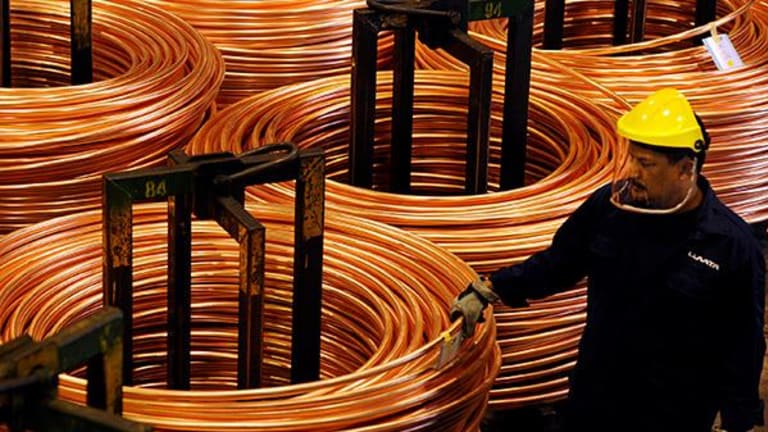 Tesla's War With Rivals Might Send This Key Market Soaring 6,100% by 2040
That's almost 16% of last year's global copper demand.
Worldwide copper demand from electric carmakers could surge 6,100% by 2040 as electric vehicle sales increase in coming years, according to Bloomberg Intelligence analyst Eily Ong.
Ong said electronics, electrical engineering and auto industry applications will send demand for the base metal to record levels. If demand for electric vehicles follows the track Ong predicted, copper demand from electric carmakers in 23 years will reach 3.8 million metric tons, the same level that represented 16% of all copper demand globally last year.
Ong's analysis suggested each electric vehicle will need about 60 kilograms of copper for production, but others have forecast more than double that figure. Ivanhoe Mines (IVPAF) CEO Robert Friedland said electric vehicles will need 150 kilograms of copper each, which would push global demand by 2040 to a level equivalent to 55% of 2016's total copper demand.
See this new electric car?
More of What's Trending on TheStreet:

Trump Takes Fight Over 'White Supremacist' Comment to Disney's Front Door