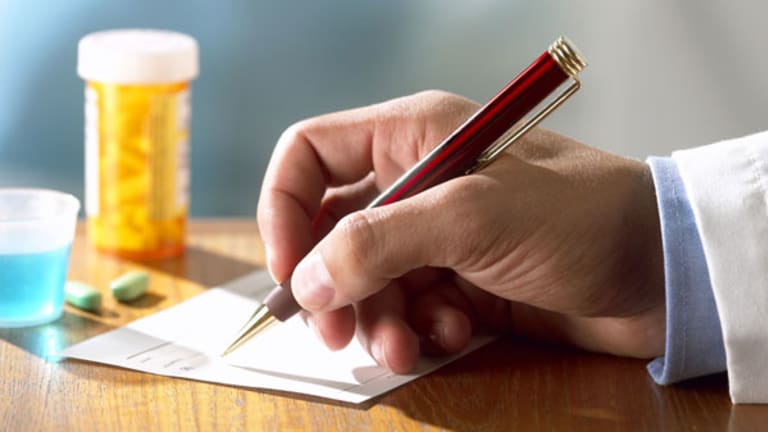 Controversy Trails Humana Director
The leader of the insurer's compliance committee has left three jobs amid turmoil.
OKLAHOMA CITY -- The leader of
Humana's
(HUM)
corporate governance committee could have her hands full.
With its booming Medicare business under
government scrutiny, the insurer needs to behave. But W. Ann Reynolds, who chairs Humana's corporate governance committee and ranks as the company's longest-serving board member, looks like a magnet for controversy.
Reynolds didn't respond to an interview request for this story.
To her credit, Reynolds has more time to govern big corporations than she once did. Since resigning as president of the University of Alabama-Birmingham in 2002, Reynolds has been free to focus on her many boardroom activities. Before that, her busy schedule had raised concerns.
Indeed, the
Associated Press
reported in 1997, UAB scrutinized Reynolds' membership on Humana's board, in particular, when considering her for the top job there. Despite the potential conflicts of interest that could arise from UAB's heavy focus on medicine, Reynolds won permission to serve both in the end.
"One of
Reynolds' seats -- with Humana Inc. -- is being reviewed by UA system lawyers for a potential conflict of interest because it is in the health care arena," the
AP
reported at the time. But "in her interview with UA trustees in July, she said the corporate board seats allow her to meet wealthy business people she can solicit for donations to UAB."
By all accounts, Reynolds excelled in this capacity. Following her ouster from UAB,
Black Issues in Higher Education
noted that Reynolds managed to raise some $263 million for the school -- creating a budget that dwarfed even that of Alabama's flagship university -- with help from her "vast network of corporate contacts."
Reynolds even snagged a $2 million donation from disgraced
HealthSouth
undefined
founder Richard Scrushy,
The Wall Street Journal
later reported, and declared him "UAB's favorite son!" in return.
Still, Reynolds' impressive fundraising skills could not save her job. In 2002, UAB forced Reynolds out without offering any clear-cut reason for the move.
Reynolds, who was actually well-liked by many in the UAB community, later sued the university for alleged discrimination and demanded her job back plus financial damages. According to a report by
Black Issues in Higher Education
, Reynolds settled the case for $475,000 a couple of years ago.
Even before her experience at UAB, Reynolds had a history of leaving universities in turmoil. She came to UAB with her days as chancellor of the City University of New York -- a much larger academic system -- already numbered. There, too, her board involvement at Humana and other large corporations had set off alarms.
In 1994,
The New York Times
reported, CUNY passed a new rule about declaring outside income in direct response to Reynolds' boardroom activities. At the time, the newspaper calculated, Reynolds was almost doubling her university pay -- a salary that topped the mayor's -- with director's fees collected from five different companies.
To satisfy her boardroom duties, the paper added, Reynolds made at least two trips a month and wound up gone "all or part of 65 days" in the span of just one year.
The issue apparently surfaced during her job interview with UAB a few years later.
"Asked
by UAB about how much time she spends as a director of four corporations, a contentious matter at CUNY, she talked of how she used her directorships 'shamelessly for the benefit of the university,'"
The New York Times
reported in 1997, as Reynolds prepared to change jobs yet again. Meanwhile, before that, "Reynolds led the California State University system
which is even larger than CUNY, but she left under duress after inquiries into the Chancellor's office spending."
Reynolds has caught some heat for her boardroom performance as well. Notably,
The Blade
reported in 2004, Reynolds served on the
Owens-Corning
(OC)
board that approved controversial bonuses for management just before the company spiraled into bankruptcy.
Reynolds remains a director at Owens-Corning today. She also holds boardroom positions at
Abbott Laboratories
(ABT)
and
Invitrogen
( IVGN).
At Humana, Reynolds has warmed a board seat for almost 17 years. In 2006, Reynolds collected more than $200,000 for her service to the company. Based on figures cited in a mid-2003 article by
Black Issues in Higher Education
, Reynolds made less than half that amount working her last full-time job as a UAB professor.
Meanwhile, Humana wound up in trouble despite Reynolds' oversight.
Like most large corporations, Humana has adopted a clear code of ethics demanding obedience to applicable laws. In its regulatory filings, Humana goes a step further and pledges to "create a workforce climate in which ethics is so integral to day-to-day operations that ethical behavior is self-enforcing."
Of course, these days, corporate governance committees often focus more on outside relationships -- including possible boardroom conflicts -- than it does on internal ethics codes. (Last year, nearly half of Humana's outside directors reported business ties to the company.)
Moreover, at Humana, the audit committee technically oversees ethical violations. But Reynolds serves on that committee as well.
With Humana hit last year by a regulatory fine, and its Medicare Advantage program still under attack, critics are calling for change. Oregon Sen. Ron Wyden, a powerful advocate for senior citizens, is among that camp.
"If the company has a zero-tolerance policy," Wyden complained during a Senate hearing in May, "and then an insurance regulator documents that there are many problems, that would suggest to me that the zero-tolerance policy wasn't working particularly well."
For its part, during that same Senate hearing, Humana promised better days ahead.
"Violations have occurred," acknowledged Heidi Margulis, senior vice president of government relations for Humana. "And while Humana's founded allegations are small in comparison to the number of sales, there is clearly room for improvement.
"You have our unqualified commitment to that objective," she said.