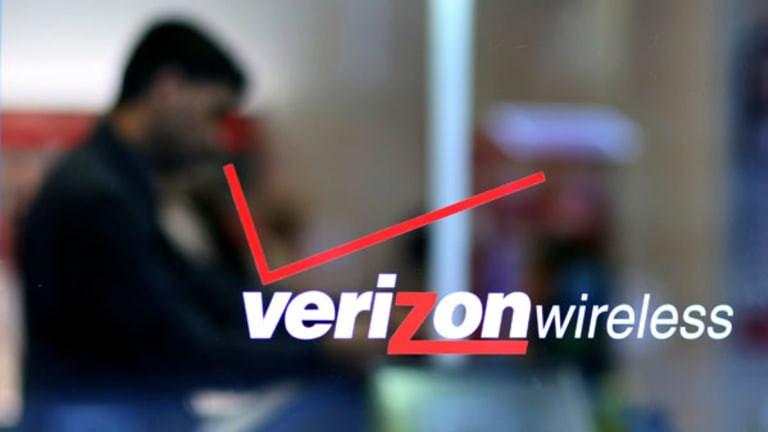 Consumers Actually Win With Verizon's New and Slimmer TV Package
As viewers demand more choice, pay-TV providers are set to offer more flexibility and lower prices.
As viewers demand more choice, pay-TV providers are set to offer more flexibility and lower prices.
NEW YORK ( TheStreet) -- No matter who wins the big media battle over Verizon's (VZ) - Get Report launch of a "skinny bundle," an unlikely victor has already emerged: TV viewers.
Disney's (DIS) - Get Report ESPN, Comcast's (CMCSA) - Get Report NBCUniversal and 21st Century Fox (FOX) - Get Report have declared war on Verizon, accusing the country's largest wireless provider of violating contracts with the launch this week of its FiOS Custom TV plan, which allows consumers to buy slimmer, less expensive cable-TV packages.
Regardless of the outcome, consumers can expect to see more options for how they consume TV as well as lower prices, as pressure on pay-TV providers escalates.
"Eventually, I expect all of the cable companies to pressure their programming partners to allow them to offer more flexible bundles, so as not to kill the golden goose," Derek Turner, research director at Free Press, a public-interest group, said.
Well before Verizon launched Custom TV, the unraveling of the "cable bundle" -- the hundreds of channels packaged and sold to consumers by cable, satellite or telecom companies -- was under way. One reason is that many cable channels go virtually unwatched.
Demand for cheaper TV options has prompted many consumers to drop their pay-TV subscriptions and sign up for streaming video services provided by such companies as Amazon (AMZN) - Get Report, Hulu and Netflix (NFLX) - Get Report.
More recently, a slew of over-the-top, Internet-TV products have been launched, including Dish Network's (DISH) - Get Report $20-a-month Sling TV subscription service, Sony's (SNE) - Get Report PlayStation Vue, and standalone services from Time Warner's (TWX) HBO and CBS (CBS) - Get Report. Apple (AAPL) - Get Report, meanwhile, is said to be working on a skinny bundle of TV networks of its own.
Verizon responded to the challenge from these Internet-TV rivals by attempting to make its product more appealing, especially to cost-conscious millennials who refuse to pay for cable.
FiOS Custom TV costs $54.99 a month for a base package, plus two channel packages. For $10 more, customers get an additional 10 to 17 channels. A typical cable-TV package of 150 or more channels costs upward of $90. The new Verizon offering allows customers to switch packages after a month.
"FiOS Custom TV is a product consumers want, and it's all about consumer choice," Verizon spokeswoman Deidre Hart said in an email.
Verizon's rival pay-TV providers Comcast, Time Warner Cable (TWC) and Charter Communications (CHTR) - Get Report and others are likely follow suit by offering more flexible packages. Dish Network is already doing that with its Sling TV.
"Consumers will be able to pay for what they actually want," Craig Huber, a media analyst with Huber Research Partners, said. "The net effect is a lot of consumers will actually save money."
Efforts to change the status quo won't be easy, as evidenced by the battle Verizon is now fighting against Disney, Comcast and Fox. Both cable programmers and pay-TV providers have tremendous financial incentive to keep the cable bundle intact.
"Cable packages are definitely becoming more flexible," Dan Rayburn, an analyst at Frost & Sullivan, said. "But the packaging model is not going away. There is no business incentive for the MSOs (multi-system operators, an industry term for cable-TV providers) to do that."
For some households, with multiple viewing preferences, cobbling together individual choices from Verizon's offerings may not end up being such a bargain.
"If you try to recreate what you really want, you won't save that much money," said Michael McCormack, an analyst with Jefferies.
Turner of Free Press did the math and said, "This will save me $12 a month if I switched. "But I would have to fight with my wife or my kids."
Even so, with more options coming into the marketplace, pay-TV providers will have to respond. In the end, the consumer appears to be the winner.
"The video marketplace as a whole is changing. You are starting to see more choice," John Bergmayer, a senior staff attorney with Public Knowledge, a media watchdog, said. "Eventually, traditional TV has to match that."
This article is commentary by an independent contributor. At the time of publication, the author held no positions in the stocks mentioned.