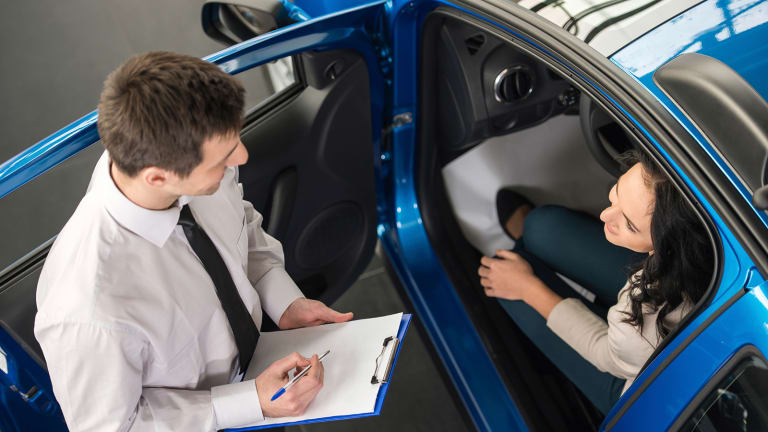 Consumer Reports: Older Car Models Are More Reliable Than Fancy New Designs
The annual reliability report outlined why new or newly redesigned models could be a bad choice. Plus, they took a jab at Tesla and Tesla jabbed right back.
Consumer Reports issued its yearly vehicle reliability report Thursday, Oct. 19, and told auto buyers that if reliability is what you're looking for, ignore the new and newly redesigned models in favor of older units that have stood the test of time.
The survey, which included responses from about 400,000 subscribers who own 640,000 vehicles, found that "all-new or updated models are now more likely than older ones to have a wonky engine, a jerky transmission or high-tech features that fail outright."
The areas that were troubling for reliability included new transmission technologies that break down more easily or shift worse than older models. Users who drive cars with new transmission technology reported that the 2017 Buick LaCrosse from General Motors Co. (GM) - Get General Motors Company Report lurches, and the 2015 Acura TLX (Honda Motor Co. (HMC) - Get Honda Motor Co. Ltd. Report ) and 2016 Hyundai Motor (HYMLF) Tucson have similar problems.
Infotainment systems are also a trouble spot for newly designed or redesigned models, Consumer Reports found. Owners of first-year models had twice as many electronics complaints as owners of older models that hadn't recently been updated. A prime example: owners of the 2016 Subaru Corp. (FUJHY) - Get Subaru Corporation Report  Impreza reported very few issues with in-car electronics, but 20% of owners who bought after a 2017 model year redesign reported problems.
Entirely new designs unsurprisingly exhibit more problems that simple redesigns do. Some of the new models that flopped in their first year include the 2017 Jaguar F-Pace, the 2015 Jeep Renegade (Fiat Chrysler Automobile (FCAU) - Get Stellantis N.V. Report ), the 2016 Tesla (TSLA) - Get Tesla Inc Report Model X and the 2016 Volvo (VOLVY) XC90.
In the same reliability reports, Consumer Reports predicted that Tesla's upcoming Model 3 will have average reliability. They said it's because the Model 3 borrows much of its technology from the Model X, which earned below average reliability scores from owners polled by Consumer Reports.
Tesla pushed back, issuing a statement that reads: "Regarding tits predicted reliability rating for Model 3, it's important to note that Consumer Reports has not yet driven a Model 3, let alone do they know anything substantial about how the Model 3 was designed and engineered."
Consumer Reports listed the following models as those with improved reliability: Audi A3 (Volkswagen AG (VLKAY) ), Chrysler Pacifica (FIat Chrysler), Ford Motor Co. (F) - Get Ford Motor Company Report F-150, Mercedes-Benz S-Class (Daimler (DDAIY) ), Ram 1500 (Fiat Chrysler), Volkswagen Golf Alltrack and Volkswagen Passat.
Models with declining reliability that are no longer recommended are as follows: Acura MDX, Buick LaCrosse, Cadillac CT6 (GM), Cadillac XTS, Chevrolet Camaro (GM), Chevrolet Corvette, Chevrolet Cruze, Chevrolet Equinox, Chrysler 300, GMC Acadia (GM), Hyundai Tucson, Mazda (MZDAF) CX-9, Mazda MX-5 Miata, Mercedes-Benz GLC, Nissan Motor Co. (NSANY) Maxima, Porsche Auto (POAHF) Cayenne and Subaru Impreza.
More of What's Trending on TheStreet: