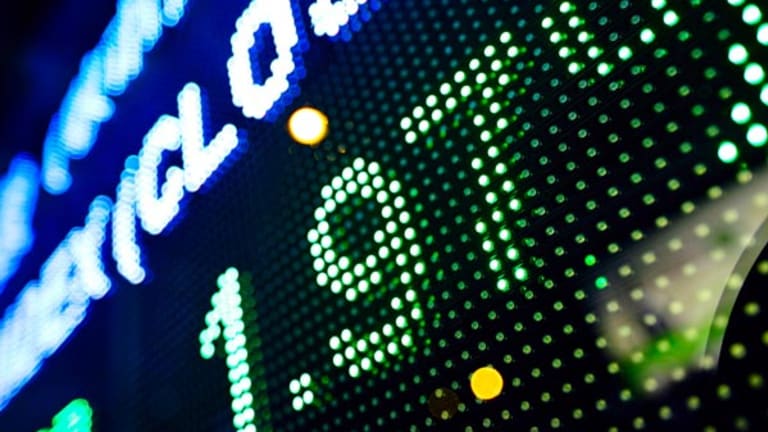 Consumer Recovering, but Has Ways to Go
Although the latest personal income and savings rates show improving U.S. personal finances, it's unclear what that means for consumption.
NEW YORK (
) -- Although the latest personal income and savings data show improving financial health for Americans, it's debatable whether that will translate into increased consumption and a boost for businesses and the economy the remainder of 2011.
"In general, consumer spending has been conservative in this recovery," says Pierre Ellis, a senior global economist at Decision Economics. "And unfortunately, it's been conservative in a very choppy way ... consumer spending hasn't quite come through as it would in terms of a recovery."
Ellis says wages, salary and employment growth would have to increase much more rapidly than they have for there to be a significant increase in consumer spending the rest of this year.
"Employment growth isn't strong enough," said Ellis. "When we get right down to it, it's pretty marginal ... the trouble is, companies aren't hiring aggressively yet."
Paul Dales, senior U.S. economist at Capital Economics, has a cautious view on consumption growth for the fourth quarter, saying that October's personal income numbers are still fairly weak by historical standards. Like Ellis, Dales also points to the still weak jobs market.
"I think the savings rate will rise" -- and over the next few years as households work to maintain their balance sheets -- eating into consumption growth.
Michael Feroli, chief U.S. economist at JPMorgan Chase, says that consumer growth will likely be "not as robust as hoped" in the fourth quarter.
Personal income increased $48.1 billion, or 0.4%, and disposable personal income increased $30.2 billion, or 0.3%, in October, according to the Bureau of Economic Analysis. This, as private wage and salary disbursements increased $33.6 billion, compared with an increase of $28.2 billion in September.
However, personal consumption expenditures increased less than expected, up $8.2 billion, or 0.1%, as savings rates increased. Personal saving as a percentage of disposable personal income was 3.5% in October, up from 3.3% in September. It was lower than the 5.3% of a year ago.
Wall Street Strategies auto analyst David Silver expects auto sales through the end of the year to "languish and be weak."
"Automakers are going to increase incentives into the end of the year to try to capture some sales and to drive traffic, but they are ... frightened."
Edmunds.com auto analyst Jessica Caldwell says that "right now, incentives are strong."
Despite the tepid fourth-quarter outlook, analysts expect holiday deals to help retail sales through the end of the year. The
Thomson Reuters
same-store sales index for November 2011 is robust, at 3.2%, despite a difficult comparison from November 2010's 5.5% same store sales result.
"Consumers will be hitting the malls this holiday season, and they will be shopping for the best values, and retailers will take advantage of this on Black Friday,"
Thomson Reuters
analyst Jharonne Martis explained.
-- Written by Andrea Tse in New York.
>To contact the writer of this article, click here:
Andrea Tse
.
Copyright 2011 TheStreet.com Inc. All rights reserved. This material may not be published, broadcast, rewritten, or redistributed.