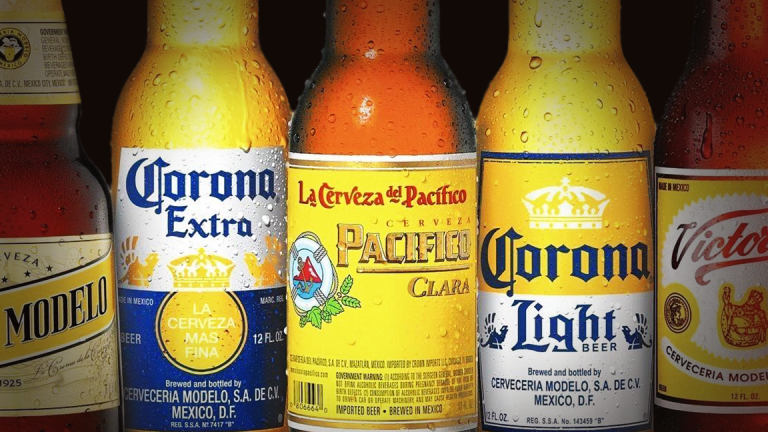 Will Mexican Beer Sales Add Fizz to Constellation Brands' Earnings Report?
Corona's parent company reports quarterly results on Friday.
"Viva Mexico!" could be Constellation Brands'  (STZ) rallying cry.
That's because the company's Mexican beers -- Modelo Negra, Modelo Especial, Corona and Pacifico -- will play a key role when the spirits giant reports fiscal first-quarter results before the bell on Friday. After all, a fourth of STZ's sales come from those Mexican-produced beers.
The company is expected to report strong May numbers bolstered by the Cinco de Mayo celebrations following a March and April in which sales were dragged down by weather. Overall, analysts expect Victor, N.Y.-based Constellation to earn $2.46 a share on $2 billion of revenues for the latest period, based a Factset survey of analysts covering the stock. 
"Constellation is doing better [than competitors Anheuser-Busch Inbev NV (BUD) and Molson Coors Brewing Co. (TAP) ] and has been fortunate to acquire Modelo (Corona), which is outperforming other beers," Argus Research analyst John Stasza told TheStreet.
He added that in addition to its beer lines, "Constellation does a good job of managing its spirits brands. STZ owns high-end spirits brands High West whiskey, Casa Noble tequila and Svedka vodka, as well as a collection of wines from Australia, New Zealand, California and Italy. In addition, the company has 9.9% stake in Canada-based Canopy Growth (TWMJF) , a maker of medical marijuana.
The diversity Constellation's offerings gives it an advantage over its two main competitors Anheuser-Busch and Molson Coors, which mostly just produce and distribute beer.
Year-over-year stock prices tell part of the story. Constellation shares are up 26.5% over the past 12 months, whereas BUD and TAP are down 12.8% and 22.4%, respectively.
Cowen analyst Vivien Azer wrote in a research note Thursday that she expects STZ to report $2.50 of earnings per share as part of Friday's earnings. And on a total-company basis, she sees "organic revenue growth of 6.3% (80 bps above consensus), driven by beer, as we are modeling 10% shipment growth and 2 points of price/mix." But Azer also expects wine and spirits to see a 4% organic net sales decline, as those divisions are lagging by more than 6% from this time last year.
The health of the Mexican peso also affects the company's fortunes, as about 25% of STZ's beer-production costs are peso-dominated. In the last several days, the peso has rallied in what is thought to be the expectation of a victory for the left-leaning candidate in Sunday's presidential election. (Perhaps last week's World Cup match victory over Germany helped as well.)
"A swing factor for future margins is the performance of the Mexican peso," Deutsche Bank's Steve Powers wrote in a December analysis. "About a quarter of beer segment [cost of goods sold] are tied to the peso directly. Although the company hedges its exposure to the peso, the effective rate of its current MXN per USD hedges is in the mid-18s range. In the first half of fiscal year '18, the peso contributed slightly over 100 bps to total company margins."
He added that Constellation management has indicated that "without any hedges, a 10% move in the peso can affect operating income by as much as $40 million. Based on current spot rates, the company likely faces modest margin pressure in back half of fiscal year '18, since the MXN has appreciated greatly relative to the back half of fiscal year '17."
(This story has been updated.)
Constellation Brands, Inc.  is a holding in Jim Cramer's Action Alerts PLUS Charitable Trust Portfolio. Want to be alerted before Cramer buys or sells STZ? Learn more now.