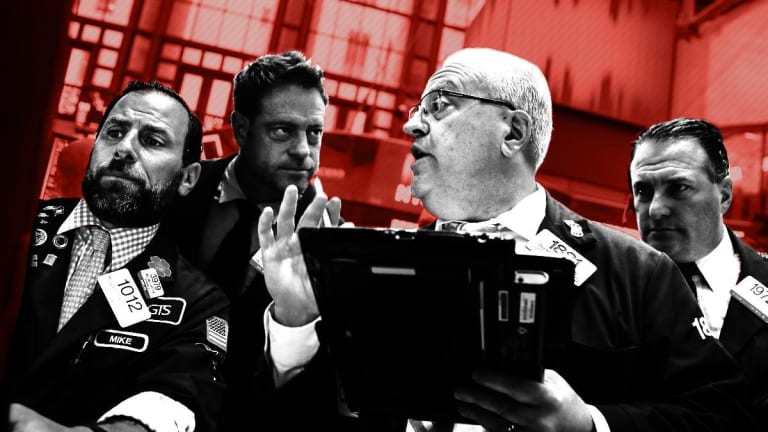 Consider More Volatility Heading Into the Midterm Elections
The volatility index has risen 32% over the past five days.
It's easy for investors to focus on the recent downturn in stocks. It also has been easy for investors to focus on what record stock market highs mean. 
But there is one thing investors need to focus on now: volatility. The volatility index undefined  has risen 32% in the past five days, hitting 15.83. The VIX had  been sitting at between 10 and 12 from mid-August until early October. While the volatility has recently been about inflation fears -- the 10-year Treasury yield is now above 3.22% -- the next bout of volatility could easily emerge as a result of expectations about the U.S. midterm elections in November. 
"Some pre-midterm volatility could be in the cards," Ryan Detrick of LPL Financial, wrote in a note. That's something LPL had said before, writing previously that "policy uncertainty surrounding the upcoming midterm elections may lead to an increase in near-term market volatility." Simply put, as Democrats and Republicans jockey for position with voters, there may be times when it looks as if one party will take majority control and times where the other party will look stronger. If the Democrats take control, investors can assume an emphasis on stricter taxes, both for individuals and corporations. If the Republicans take control, there may actually, especially on the capital gains tax. Market movements might reflect changing expectations of which party is pulling ahead. 
While trying to mitigate volatility, it's important to note some historical data. "The good news is that looking at the past 18 midterms (back to 1946), the S&P 500 was higher a year later every single time," Detrick wrote. In most instances, the returns a year after the midterm elections were well above the historical average for a year's stock returns. 
While that's really important to know, we have to take historical data with a grain of salt. If there is some huge economic recession immediately after the mid terms, we'd see horrid returns a year later. Many think we are at the end of the economic cycle, and if we are the broader economy will be a headwind to stocks. If it becomes clear we're at the top of the economic cycle by 2019, but the Republicans win the midterms, stocks may still have a little juice left in them as an even looser tax regime will act as a tailwind to business and consumer spending. If the economy slows down and the Democrats win, it might be time to consider safe or even alternative assets. 
For now, my belief is that investors should go into cash and savings while watching the elections, and then make their move. 
What Are "Closed-End" Mutual Funds and How Do They Fit Into a Savvy Investors' Portfolios?Click here to register for a free online video in which TheStreet's retirement expert Robert Powell and an all-star panel run down all you need to know.