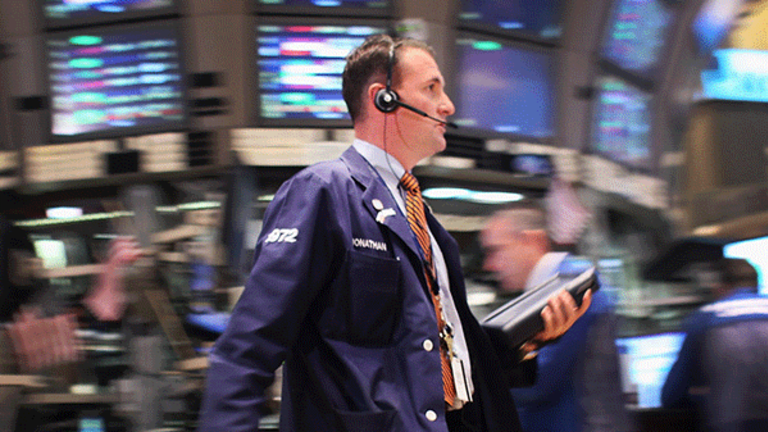 Conduent CEO Vemuri Discusses Company's Future on First Day of Trading
Conduent CEO Ashok Vemuri appeared on 'Bloomberg Markets: Americas' to discuss the company's future.
Xerox (XRX) - Get Xerox Holdings Corporation Report announced on Tuesday morning that it has completed the separation of Conduent (CNDT) - Get Conduent, Inc. Report , creating two separate publicly traded companies. Xerox is a global company that sells business services and document technology products. Conduent is a business process services company.
Conduent CEO Ashok Vemuri rang the opening bell at the New York Stock Exchange Tuesday morning, as Conduent started its first day of trading. He appeared on "Bloomberg Markets: Americas" to discuss the company's future.
"We're taking a portfolio approach to our business," Vemuri said. "We clearly believe that we have leadership position in some areas and we will continue to amplify. As we see those businesses that need to be part of Conduent in the future, we will continue to invest and amplify them."
BloombergTV anchor Vonnie Quinn asked the CEO for some examples, noting the company's competitors include IBM (IBM) - Get International Business Machines Corporation Report , Accenture (ACN) - Get Accenture Plc Class A Report and Cognizant (CTSH) - Get Cognizant Technology Solutions Corporation Class A Report .
"Indeed it is a very wide ranging business, so we're going to stay focused on transportation, where we have an edge. We're the No. 1 in parking, we're the No. 1 in transit, we're the No. 1 in violation control. We are going to invest in our commercial business. We think there's a huge convergence waiting to happen in the health care space, especially between payers and providers," Vemuri continued.
The company sees opportunity for a lot of disruption in health care and is "favorably positioned" to invest in it. There are some businesses that Conduent believes will not be as "leverageable or monetizeable" with technology as others.
Quinn asked Vemuri about any concerns he may have about the overall technology industry and services industry and the macro impact under President-elect Trump, as well as the global political turmoil.
"I think technology is going to continue to disrupt. We've seen the B2C industry being disrupted," Vemuri said. "Whether it's through Uber, Airbnb, Netflix (NFLX) - Get Netflix, Inc. Report , etc., the same thing is coming to the B2B industry. I definitely think that having process capability, domain and functional knowledge supersedes just having technology capability, which is ultimately a commodity."
Conduent expects Trump's plan for improving infrastructure, an overall healthier business environment and the reduction in regulatory overhang to be good for the company in the coming years.