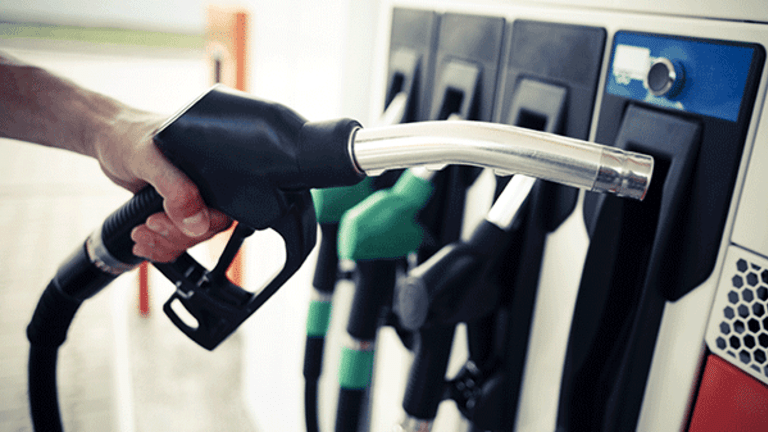 Concerns Over OPEC Oil Production Limitations Drove Down the Energy Sector
The price of West Texas Intermediate crude oil contracts for December delivery settled down about 2% at $48.70 per barrel on Friday.
U.S. stocks slumped today at the market's close on news of the FBI's renewed review of presidential candidate Hillary Clinton's e-mails on a private server, which were reportedly found in a device examined as part of former New York congressman Anthony Weiner's sexting scandal.
The Dow Jones Industrial Average fell about 8.49 points, or 0.05%, to 18,161. The S&P 500 fell 0.31%, and the Nasdaq Composite dropped 0.50%. The energy sector fell 1%.
The price of West Texas Intermediate crude oil contracts for December delivery settled down about 2% at $48.70 per barrel Friday as concerns over whether the Organization of Petroleum Exporting Countries, or OPEC, will come to an agreement on limiting oil productions this month. 
World Fuel Services  (INT) , CARBO Ceramics (CRR) , Pioneer Energy Services  (PES) , Helix Energy Solutions Group  (HLX) and Contango Oil & Gas Company (MCF) were the biggest losers of the day, but the most active market movers of the day were Chevron  (CVX) and Exxon Mobil  (XOM) which posted earnings earlier today.
Shares of World Fuel Services dipped almost 14% to $40.03 per share today. The company's stock got smacked after it reported worse-than-expected third-quarter net income of $42.7 million, or $0.61 per share, which was down from $43.7 million, or $0.62 per share during the third quarter a year ago. 
Carbo Ceramics, an oilfield services technology company, saw its shares tank almost 14% to $6.20 per share. Fueling the stock fall was the big loss announced in the company's third quarter earnings report. Revenues for the third quarter of 2016 decreased 73%, or $55.6 million, compared to the same period in 2015, according to a statement released by Carbo Ceramics on Thursday.
Shares of Pioneer Energy Services, which provides land-based drilling services and production services to oil and gas exploration, and production companies, decreased almost 9% to $3.75 per share. Pioneer Energy Services will announce third quarterly earnings on Tuesday, Nov.1.
Helix Energy Solutions Group, an international offshore energy services company, issued its third quarterly earnings results on Wednesday, October 19th. The company reported better-than-expected revenue of $161.25 million. Shares of Helix Energy Solutions dropped almost 8% to $9.00 per share. 
Contango Oil & Gas, a an independent oil and natural gas company, saw its shares drop 7.36% to $8.68 per share. 
The most active market mover of day, Chevron, the world's second largest energy company, posted earnings of $1.3 billion, or 68 cents per share, which handily beat analysts' estimates. Shares of Chevron went up almost 4% to $3.90 per share. Meanwhile, its competitor, ExxonMobil, the world's largest energy company, reported third quarter earnings of $2.7 billion, or 63 cents per share. Shares of ExxonMobil fell 2.46% to $2.14 per share.