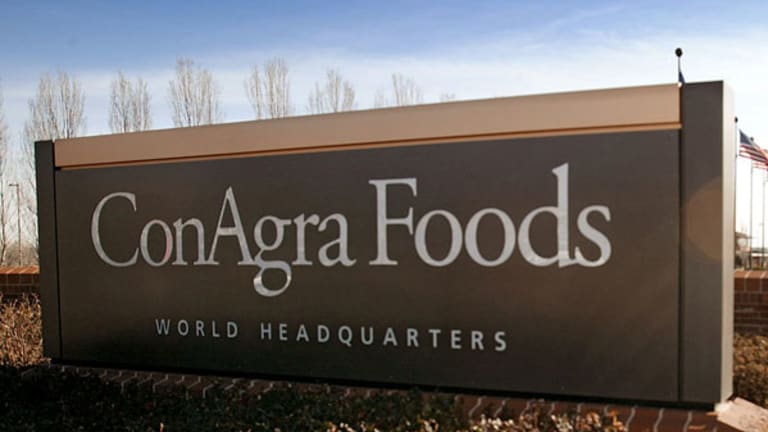 ConAgra Sells Wesson Brand to Smucker for $285 Million
The sale is part of the reorganization the company has been going through since 2015.
ConAgra Brands (CAG) announced that it will be selling its Wesson Oil brand to J.M. Smucker  (SJM) for $285 million, continuing the reorganization the company has undergone since CEO Sean Connolly took over at the company in 2015. 
Smucker said the purchase will add $230 million in revenue and about $30 million in pretax profit this year. ConAgra will continue to manufacture the product after the sale is completed until Smucker's existing oil manufacturing plant in Columbus, OH takes over. 
ConAgra shares were down more than 1% in afternoon trading Tuesday. 
Retail's downturn giving you the blues? Jim Cramer has a list of retailers that are currently oversold, giving investors a leg up one of the market's most volatile sectors.