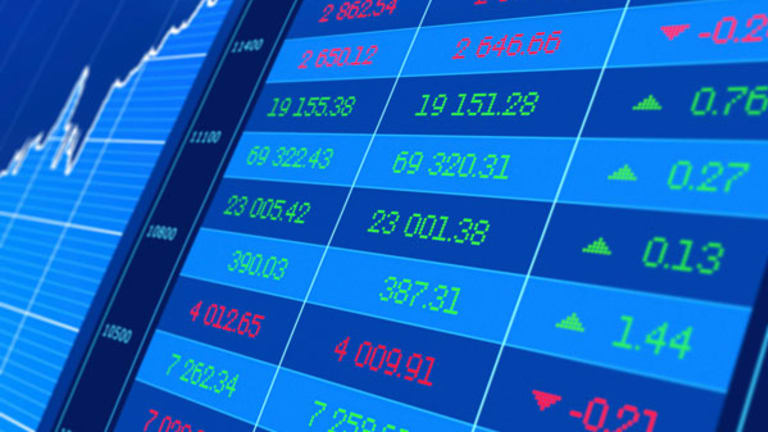 Comparing Small-Cap Dividend Payers to the Big Guys
There are smaller companies that are simultaneously paying dividends, increasing those dividends year after year, and buying back shares.
NEW YORK (TheStreet) -- Last week, I espoused the potential benefits of owning stocks that are simultaneously paying dividends, increasing those dividends year after year, and buying back shares.
The combination of the two corporate actions has proven to be quite powerful, at least since I've been studying the concept, and compelling enough for further scrutiny. My initial columns on that subject have focused primarily on larger companies, but I am now expanding my research to include small-cap names.
To that end, I have screened for companies with the following attributes:
Maximum Market Cap: $2.5 billion Minimum Market Cap: $250 million Increasing dividends for each of the past 7 years Minimum dividend yield of 1% Decrease in shares outstanding of at least 3% in the past year.
For this search I have relaxed two of the criteria used in the search for larger companies. First, I reduced the minimum yield from 2% to 1%, to reflect the fact that smaller dividend paying companies typically have lower yields. Second, I relaxed the minimum decrease in shares outstanding from 5% to 3%, for similar reasons.
Perhaps not surprisingly given the rather stringent criteria, the list of qualifying companies was quite small, with just five names making the cut. The average market cap was just $1.2 billion, and average dividend yield 2.2%.
At the top of the list in terms of market cap is education provider
DeVry
(DV)
. The company has reduced shares outstanding in the past year by nearly 5%, and currently yields 1.2%. DeVry, which has more than tripled its dividend since 2006, is trading at less than half of what it was in mid 2011, not an uncommon tale for education related stocks given all of the controversy in that sector in the past few years.
DV
data by
Another familiar name ranks second in terms of market cap, casual dining restaurant chain
Bob Evans
(BOBE)
. The company, which has reduced its shares outstanding by 4.2% over the past year, and currently yields 2.2%, has nearly doubled its dividend since 2008. Bob Evans is a name that has turned up in other value related research that I've conducted, due to its compelling array of assets.
The company owns substantial real estate, including 482 restaurant locations (land and building), and an additional 78 (building only). There's also a 937 acre farm in Ohio, a 30 acre farm in Texas, and an additional 41 acres in Ohio where the company is building its new corporate headquarters.
BOBE Dividend
data by
Other names that made the cut include
WestAmerica Bancorp
(WABC) - Get Westamerica Bancorporation Report
, retailer
Finish Line
(FINL)
and security and protection services name
American Science and Engineering
(ASEI)
.
I'll monitor this group of companies moving forward in order to determine whether smaller companies that are simultaneously paying dividends and buying back stock can be as lucrative for investors, as larger companies can be.
At the time of publication the author had no position in any of the stocks mentioned.
This article was written by an independent contributor, separate from TheStreet's regular news coverage.
Jonathan Heller, CFA, is president of KEJ Financial Advisors, his fee-only financial planning company. Jon spent 17 years at Bloomberg Financial Markets in various roles, from 1989 until 2005. He ran Bloomberg's Equity Fundamental Research Department from 1994 until 1998, when he assumed responsibility for Bloomberg's Equity Data Research Department. In 2001, he joined Bloomberg's Publishing group as senior markets editor and writer for Bloomberg Personal Finance Magazine, and an associate editor and contributor for Bloomberg Markets Magazine. In 2005, he joined SEI Investments as director of investment communications within SEI's Investment Management Unit.
Jon is also the founder of the
, a site dedicated to deep-value investing. He has an undergraduate degree from Grove City College and an MBA from Rider University, where he has also served on the adjunct faculty; he is also a CFA charter holder.