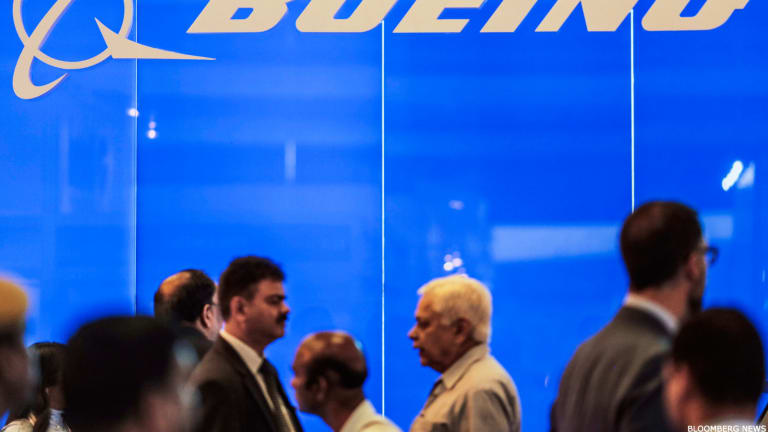 Commerce Department to Launch Probe into Boeing, Bombardier Dispute
Boeing alleges that Bombardier's new CSeries jetliners, which compete with the U.S. airline manufacturers' 737-700 and 737 MAX 7 aircraft, are being dumped below cost in the U.S. market
The U.S. Commerce Department said today that it would launch an investigation into Boeing's (BA) unfair trade allegations against Bombardier undefined, its Canadian rival, Reuters reports.
The probe could lead to U.S. taxes on Bombardier's new jetliner, while also pitting Boeing against Delta Air Lines (DAL) , a Bombardier customer. 
Boeing alleges that Bombardier's new CSeries jetliners, which compete with the U.S. airline manufacturers' 737-700 and 737 MAX aircraft, are being dumped below cost in the U.S. market and are unfairly subsidized by Canadian taxpayers.
Delta last year agreed to buy dozens of CSeries planes at a price Boeing says was significantly below Bombardier's cost.
Boeing said those purchases cut into future sales of its 737 and new 737 MAX.
Over on Real Money Jim Cramer give advice to investors looking at how to play the Trump Trade. Get his insights or analysis with a free trial subscription to Real Money.