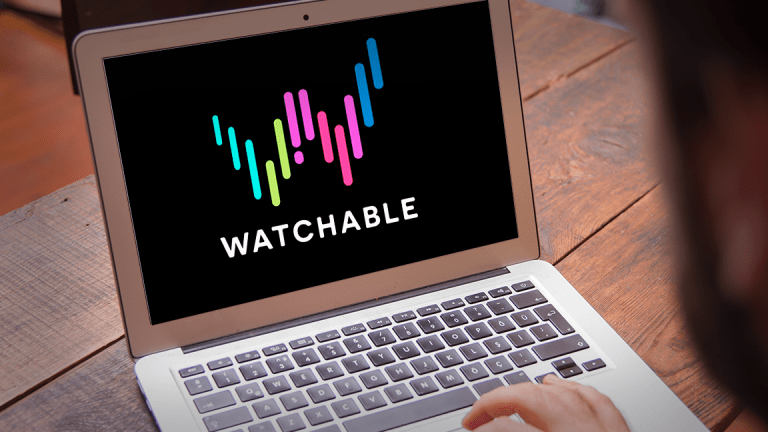 Comcast Dodges Big Social, Moves Watchable In-House
Comcast will make its Millennial-focused Watchable platform available only to subscribers of its X1 cable box.
Well, that didn't last long.
In much the way Amazon.com Inc. (AMZN) bit Toys 'R' Us Inc., it appears that Alphabet Inc.'s (GOOGL) YouTube and Facebook Inc. (FB) have eaten Watchable, Comcast Corp.'s (CMCSA) Millennial-focused short-video platform, as well as a similar venture from Verizon Communications Inc. (VZ) , go90.
Comcast has decided to pull back on Watchable, electing not to license any exclusive content in 2018. Distribution henceforth will be limited to its X1 cable box rather than a free, internet-based platform aimed at the general population.
Go90, meanwhile, has been retooled over the past nine months into four separate brands focused on varying demographics. Verizon poached Chris Castallo from CBS Corp. (CBS) in August to help build out the ad-supported, mobile-focused platform. A Verizon representative could not be reached for immediate comment on the platform.
The strategy changes at both Watchable and go90 comes as telecoms look to add more content to their internet services in an effort to attract and retain customers, especially younger customers. 
"Testing and shuffling will be standard operating policy for most telecoms and their short form video strategies for years to come," Dave Morgan, founder of Simulmedia, a TV advertising consultancy, said in an e-mail. "Consumer behaviors with the format are just too new and nascent to expect anything else."
Yet for the moment, YouTube remains the main source for online video content, according to a study released earlier this month by Magid Advisors, an industry consultancy. YouTube was cited by 70% of users age 8 to 64 in a survey that asked which platforms they use to watch online video. Facebook and Netflix were named by 42% of those surveyed followed by Instagram, Hulu, Twitter and Snapchat.
In two-plus years, neither Watchable nor go90 has made much of a splash despite the deep pockets and noble intentions of their corporate masters. The takeaway here is that most young people watch YouTube or scroll around on Facebook. Some even comb their way through Twitter Inc. (TWTR)  or Facebook's Instagram or Snapchat, the heart and soul of Snap Inc. (SNAP) .
There's really very little time left over for Watchable and go90, especially when viewing hours at Netflix Inc. (NFLX) continue to rise.
Comcast began Watchable about two years ago and then sunk a fair amount of money into the platform, going so far as to buy exclusive content from newfangled video production houses including New Form Digital, Mitu and Seattle-based Cut.com.
But Watchable's purpose was always to be an aggregator of existing short-form video from lots of other websites and networks: Machinima, PopSugar, The Onion, AwesomenessTV and many others. Comcast made that clear in September 2015 when it announced the platform.
Two years later, Comcast has decided to make Watchable less of an ambitious project and more of an add-on to the company's existing services. Importantly, Comcast hasn't shuttered Watchable, no doubt embracing the viewpoint that short-form video content is a major part of the present and future of TV and that the platform can evolve.
It's better to be in the game than to abandon it. 
"We are taking our learnings, among others, and shifting the strategy for Watchable to focus on integrating the content within our Xfinity TV platforms, notably X1, where we saw the greatest amount of engagement and organic discovery," Jamie Gillingham, Comcast's vice president for strategic development, said in an emailed statement. 
A year ago, Comcast was turning on the promotion for Watchable, licensing content from nearly 100 different production studios. Some it was exclusive, though most of the content could be seen on other platforms such as BuzzFeed, Refinery29 and Time Inc.'s (TIME) People Entertainment Networks, recently rebranded as PeopleTV.
Comcast indicated from the outset that it didn't plan on acquiring or producing its own exclusive content. In hindsight, that's one reason Watchable struggled to become a vital stopover between trips to YouTube and Facebook. 
For the moment, Comcast will continue to feature Watchable on its X1 box. That decision fits with CEO Brian Roberts' overall strategy of focusing on the company's internet and cable subscribers. Roberts has talked a lot in recent months about selling more services to existing subscribers, keeping them within the Comcast fold.
That's why Comcast opted to build a wireless service aimed solely at people living within its current service territory. And that's why it's going full-force on connected-home services such as alarm systems and monitoring utilities. 
Watchable's programming was typically clever, punchy and, when possible, multicultural. It seemed the perfect recipe for attracting a young audience while pushing them advertising. For the moment, though, Comcast will keep Watchable within its core universe of pay-TV and internet services rather than targeting a broader set of media consumers.
Alphabet, Comcast and Facebook are holdings in Jim Cramer's Action Alerts PLUS Charitable Trust Portfolio. Want to be alerted before Cramer and the AAP team buy or sell GOOGL, CMCSA and FB? Learn more now.
More of What's Trending on TheStreet: