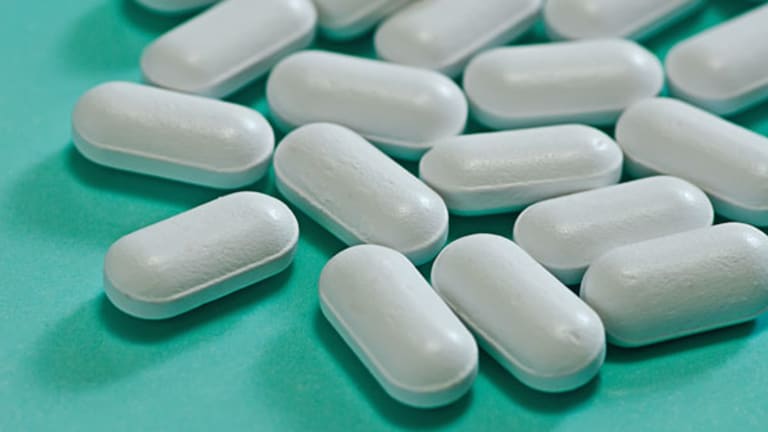 CombinatoRx's Net Loss Widens
The biotechnology company posted a net loss of $.42 per share in the fourth quarter.
The biotechnology company posted a net loss of $.42 per share in the fourth quarter.
Once these most recent quarterly results are finalized, they will be run through TheStreet.com Ratings' model and our ratings will be adjusted accordingly. To keep up to date on all of our ratings, visit TheStreet.com Ratings Screener.
On March 4, 2009,
CombinatoRx
(CRXX)
reported that its Q4 FY08 net loss widened, hurt by a restructuring charge of $4.64 million and a stock-based compensation expense of $1.00 million. Net loss was $15.23 million or $0.43 per share compared to $14.22 million or $0.42 per share in Q4 FY07. The most recent consensus estimate was a loss of $0.45 per share.
Revenue grew 29.5% to $3.90 million from $3.02 million a year ago, attributable to higher revenues from the company's business segments. For example, Collaborations revenue surged 28.8% to $3.47 million from $2.70 million, while Government contracts and grants rose 35.4% to $432,000 from $319,000 in the prior year's quarter. Research and development (R&D) expenses dropped 20.8% to $11.15 million from $14.08 million, and general and administrative expenses dropped 27.2% to $3.04 million from $4.17 million a year ago.
The company provided clinical translational evidence for its dissociated glucocorticoid candidate, Synavive (CRx-102), with the results from COMET-1 (CRx-102 Osteoarthritis Multi-center Evaluation Trial), the company's Phase 2 clinical trial designed to evaluate the safety and efficacy of Synavive (CRx-102) in subjects with symptomatic knee osteoarthritis. Additionally, the company demonstrated that beta-2 adrenergic receptor agonists and adenosine A2A agonists exert potent synergistic and selective pro-apoptotic activity in multiple myeloma and other B-cell malignancy tumor cell lines and patient samples and with drugs used as standard therapy and emerging new classes in multiple myeloma.
Net revenues for FY08 decreased 5.4% to $14.13 million from $14.94 million in the previous year. Meanwhile, net loss surged to $65.13 million or $1.87 per share from $53.34 million or $1.78 per share, on higher R&D expenses and restructuring charges.