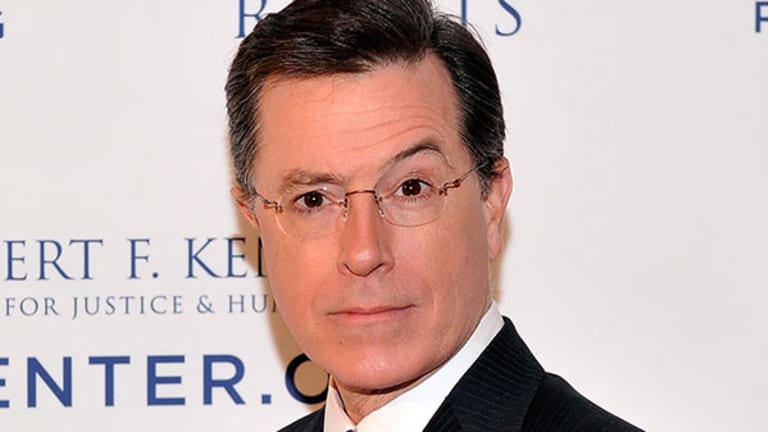 Colbert Cleared by FCC for Trump Joke
The FCC received thousands of complaints following a May 1 'The Late Show With Stephen Colbert' episode where the comedian suggested Trump and Putin are having a sexual relationship.
The Federal Communications Commission has ruled that it will not punish 'The Late Show with Stephen Colbert' for a lewd joke Colbert made on a May 1 show that inundated the regulatory body with thousands of complaints. 
Colbert made a joke about President Donald Trump and Russian President Vladimir Putin, suggesting that their relationship was sexual in nature. 
Colbert has not apologized for the joke, but did say that he should have been less crude. 
'The Late Show with Stephen Colbert' airs on CBS  (CBS) . 
Retail's downturn giving you the blues? Jim Cramer has a list of retailers that are currently oversold, giving investors a leg up one of the market's most volatile sectors.