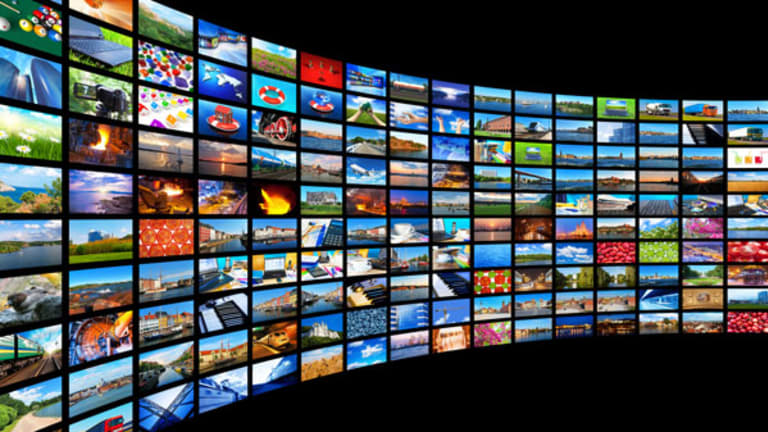 Coinstar Increases DVD Rental Rates
Coinstar is raising its movies rental rates to $1.20 per night from $1.
NEW YORK (
) -
Coinstar
(CSTR) - Get Report
is raising prices for its DVD rentals.
The company, which operates Redbox DVD kiosks, will increase rental rates to $1.20 a night from $1. The price hike will go into effect on Oct. 31.
"We remain committed to providing redbox consumers access to the latest movies at an incredible value," said CEO Paul Davis. "This marks the first price increase for a redbox standard definition DVD rental in eight years. The change is primarily because an increase in operating expenses, including the recent increase in debit card interchange fees as a result of the Durbin Amendment."
Blu-ray rentals and video game rentals will remain at $1.50 and $2, respectively.
Coinstar announced the change as part of its third-quarter earnings report. During the quarter, the company earned $37.1 million, or $1.18 a share, on revenue of $465.6 million. Wall Street was calling for a profit of 88 cents per share on revenue of $462.1 million.
For its fiscal fourth quarter ending in December, Coinstar expects to earn between 57 and 67 cents per share on revenue of $485 million to $510 million. This guidance was softer than the average analysts' estimate for a profit of 77 cents per share on revenue of $482.3 million.
For the full year, Coinstar is calling for a profit in the range of $3.15 and $3.25 a share and revenue between $1.81 billion and $1.84 billion. This also is lower than Wall Street's outlook for earnings of $3.09 a share on revenue of $1.8 billion.
The stock was last quoted at $46.84, down 11.5%, on after-hours volume of more than 1.4 million. according to
Nasdaq.com
.
-
Reported by Jeanine Poggi in New York.
Follow TheStreet.com on
and become a fan on