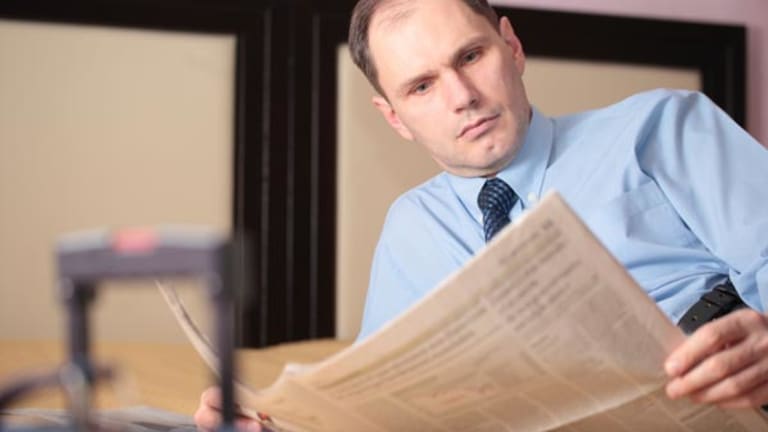 Coach Shares Climb Ahead of Poppy Launch
Coach will introduce a lower-priced collection on Friday.
Coach will introduce a lower-priced collection on Friday.
In what could be called a fairly obvious maneuver during a once-in-a-generation recession,Coach (COH) is lowering its prices. But what will it do when the economy rebounds?
This Friday, the aspirational retailer's new Poppy collection will officially launch, and is expected to boost store sales the moment it does, Lazard Capital Markets analyst Todd Slater said in a note on Monday.
With prices that start at $198, the line is intended to appeal to the somewhat oxymoronic "budget-conscious luxury consumer." The Poppy collection is part of Coach's plan to lower prices 10% to 15% over the next year. The company will offer about half of its handbags for $200 to $300.
Slater increased his price target to $32 from $30 as a result.
"While Poppy doesn't officially launch until Friday ... the collection has already generated a lot of media and customer buzz, thanks to smart marketing (bus ads, blogging, press interviews highlighting the Poppy strategy) and the fact that customers can pre-order the collection in stores and have it shipped free to their homes," Slater wrote.
This immediate response is giving analysts hope that the company can turn around its lackluster performance.
Shares in Coach have climbed in morning trading Monday, rising by 66 cents, or 2.5%, to $26.91.
In April, Coach said
, while revenue edged down 1% to $739.9 million.
But Coach has been struggling to find its place long before the recession began. While the company is adamant about not directly catering to the teen demographic, its entry level price points have been a gateway drug for the younger set into luxury handbags and accessories.
Regardless, it's highly unlikely that even when the economy rebounds teens will have the same funds to purchase a $200 bag.
And let's face it: Even with the "trading down effect," a true luxury consumer wouldn't be caught dead with a Coach handbag.
Copyright 2009 TheStreet.com Inc. All rights reserved. This material may not be published, broadcast, rewritten, or redistributed. AP contributed to this report.