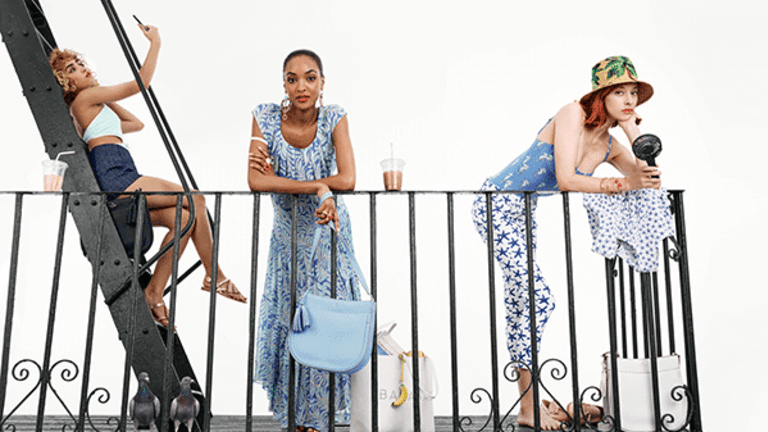 Coach, Michael Kors Reportedly Interested in Kate Spade
The stock is up on new details of a potential takeover.
Shares of Kate Spade (KATE) were up 3.89% to $18.45 in late Monday morning trading as the luxury retailer has received takeover interest from Michael Kors (KORS) , Coach (COH) and competitors outside of the U.S., Bloomberg reported Friday evening.
Talk of a potential acquisition was first reported by the Wall Street Journal in December. The report followed a November letter from hedge fund Caerus Investors urging the handbag maker to sell itself.
Kate Spade declined to comment, while Michael Kors and Coach didn't immediately respond to requests for comment.
Shares of Kate Spade have tumbled about 40% over the past three years amid steep discounts and slowing sales at department stores. 
The company has a market cap of roughly $2.36 billion. 
Kate Spade had planned to begin a formal auction process this month, Bloomberg reported in December.
Michael Kors and Coach are reportedly talking to their boards about potential offers. 
Coach has previously indicated that it is looking for acquisitions. 
The company's second priority after continued investment in its brand is strategic acquisitions to drive growth, interim CFO Andrea Resnick said on the company's most recent earnings call.
Britain's Burberry (BURBY) reportedly rejected multiple takeover bids from the New York City-based company last month. 
Even if Kate Spade receives an offer from Michael Kors, Coach or another suitor, the stock is unlikely to move much higher, Bank of America/Merrill Lynch analysts said last week.
The firm downgraded shares to "neutral" from "buy" based on valuation, noting that the stock had surged about 23% since the Journal first reported takeover discussions in December.
The analysts estimate a buyout value of $22 a share, but believe the stock might slip if a takeover doesn't occur.