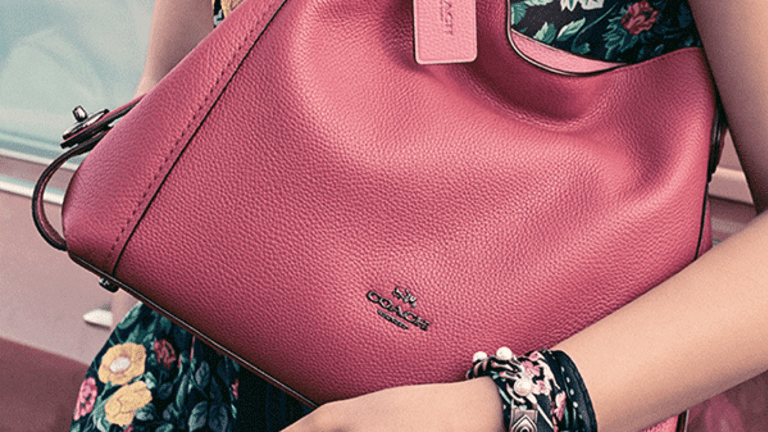 Coach CEO Perfectly Explains What Must Be Done to Survive Retail Apocalypse
Coach has proven itself to be a rarity in retail right now: a company that is seeing solid sales at its retail stores. Here's a big reason why.
There is sure a ton going on at Coach (COH) right now.
For yet another fashion week, the handbag and accessories maker will show off some seriously snazzy new styles with an eye towards upgraded quality. From embellished handbags to pricey winter coats adorned with playful patches, the company continues to infuse a sense of fashion into its wares.
In part the fashion infusion reflects Coach's efforts to broaden out the appeal of its brand, CEO Victor Luis explained to TheStreet in an interview. Helping that is a recent partnership with singer Selena Gomez, who has worked with Coach to unveil an exclusive line of bags and accessories (which will be showed off during fashion week).
The other part of the attention to fashion is to stick out in a mall scene that is often chock full of sameness and cheap quality goods. If one can stick out, there is a better chance of selling merchandise at full-price -- that is something Coach has managed to increasingly pull off successfully over the past year.
Meanwhile, Coach is also smack in the middle of integrating its $2.4 billion purchase of Kate Spade.
More of What's Trending on TheStreet: