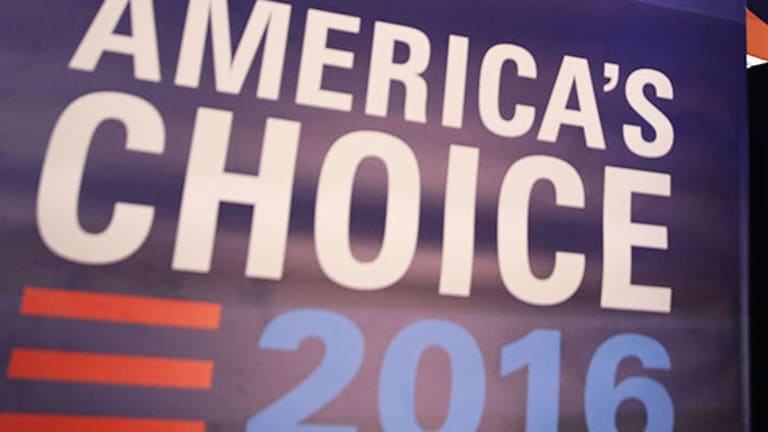 CNN, Fox News, MSNBC Are Eating Cable-TV, Says Discovery CEO
Political news coverage on cable-TV is taking audience from every other channel, including Discovery, says CEO David Zaslav.
Political coverage on CNN, Fox News and MSNBC is taking viewers away from the rest of the cable-TV dial, says Discovery Communications (DISCA) - Get Report CEO David Zaslav.
"It's an unusual year," Zaslav told investors Thursday at the Goldman Sachs Communacopia Conference. "They're generating a huge audience, and they're taking a significant audience away from Discovery in some of our... I think it's true for all of cable."
Zaslav's comments come as viewership on Discovery's networks tumbled 19.4% in August among viewers aged 18 to 49 compared to July, according to Bloomberg Intelligence citing Nielsen data. Discovery's flagship network took the hardest hit in August, dropping 28.9%. Ratings for the reality documentary Alaska Bush People declined 67% versus July.
Other top-ranked cable-TV networks suffered similarly steep viewership drops in August.
Ratings for channels owned by Scripps Networks Interactive (SNI) , including HGTV and the Food Network, fell 12.8% on average during August. Ratings at AMC Networks (AMCX) - Get Report slumped by 35% in August after dropping 8.3% in July, said Bloomberg Intelligence.
Meanwhile, CNN, Fox News and MSNBC are enjoying their largest audiences ever. Time Warner CFO Howard M. Averill said last week at another investor conference that profits for the cable news channel would break CNN's own record in 2017, even after the November election.
"Those three news networks that are generating these massive increased audiences are hurting us, disproportionately," Zaslav said.