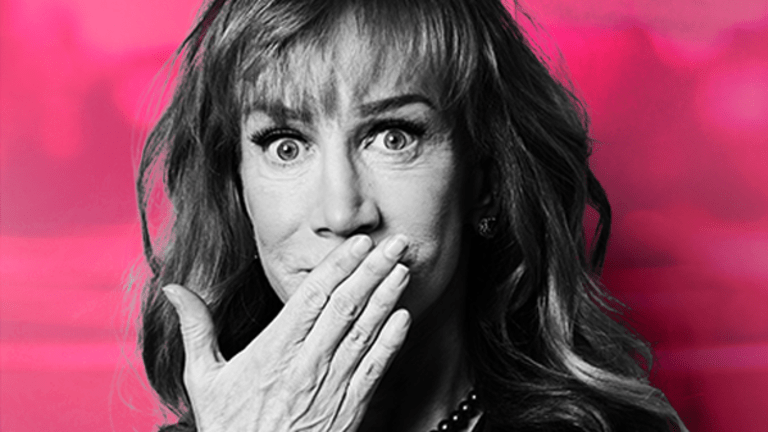 CNN Boots Kathy Griffin From New Year's Special Over Controversial Trump Picture
Griffin released a photo of the comedian holding a mock severed and bloody head of President Trump.
Kathy Griffin will no longer host CNN's (TWX) New Years Eve coverage, New York Magazine's Yashar Ali tweeted Wednesday, a day after a picture surfaced of the comedian holding a mock severed and bloodied head of President Trump.
Griffin has since apologized for the photo, saying that she went too far. She lost at least one endorsement as a result of the fallout from the photo, with toilet footstool company Squatty Potty dumping her as a spokesperson. 
"We were shocked and disappointed to learn about the image Ms. Griffin shared today, it was deeply inappropriate and runs contrary to the core values our company stands for. In response, Squatty Potty has suspended its ad campaign featuring Ms. Griffin," Bobby Edwards.
Stocks have rebounded following a sharp sell off last week. Jim Cramer believes the rebound is real and gives investors advice on how to play the market going forward.