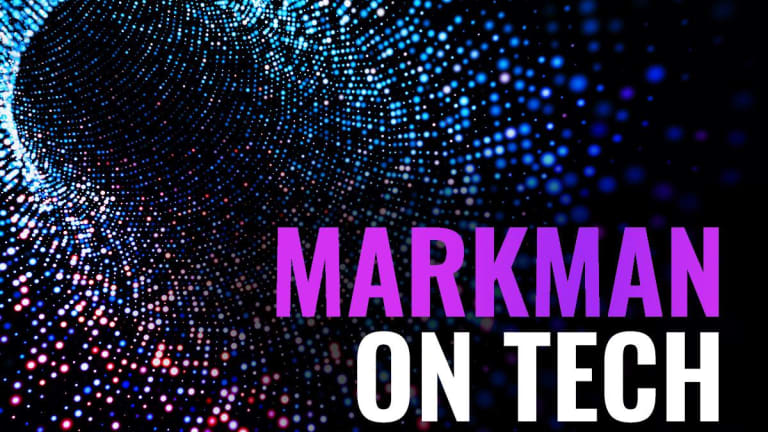 Pivotal and Cloudera Get Pummeled as Cloud Wars Heat Up
Smaller enterprise software specialists with lofty valuations are losing altitude as they must compete for customers with cloud giants Amazon, Microsoft and Alphabet.
The markets have posted solid gains this week, so it might seem strange to use this section to discuss one of the biggest losers. But this is important for technology investors. Let me explain.
Pivotal Software (PVTL) - Get Pivotal Software, Inc. Class A Report  crashed 41% Wednesday to $10.89. Its Friday close was slightly lower at $10.82. The money-losing enterprise software stock had a train wreck of a quarter, according to one analyst, and the outlook for fiscal 2020 is worse. 
A hot sector is in trouble, with more to come.
Investors have been enamored with enterprise software stocks for two years. They are a sexy story. They have all of the ingredients -- cloud, explosive revenue growth and digital transformation. They seemed as close to a sure thing as possible.
Digital transformation is a real thing. Companies are desperate to make the move to the cloud. They need more computer processing power and better data analytics so they can invigorate aging business models and build new ones.
Pivotal, a company backed by Dell Technologies (DELL) - Get Dell Technologies Inc Class C Report , makes the cloud-based software to help enterprises get there faster.
The basic pitch, offered in this 2018 corporate video, is ingenious. Turn every business into a software business, because code scales rapidly and can be distributed with very low marginal cost. You can imagine how well this marketing plays inside legacy enterprise boardrooms.
The San Francisco company quickly amassed a stable of 50 corporate clients with deep pockets.
Unfortunately, Pivotal, as a business, has never been profitable. The culprit is high sales and marketing costs. Despite its sales pitch, distributing its own software doesn't come cheap.
Those costs reduced 2020 guidance to a range of $756 million to $767 million, according to a report. That's $40 million shy of the number Wall Street analysts were expecting. And the bottom line is getting uglier, too. Rob Mee, Pivotal's CEO, said fiscal losses will swell $10 million, to $46 million.
The company is now ramping up marketing efforts to compete with established cloud infrastructure providers. Suddenly, Pivotal is competing for enterprise clients with its cloud partners, Amazon Web Services, Microsoft's Azure, and Google Cloud. And it's not a fair fight.
Mee called the current outlook complex. Dan Ives, an analyst at Wedbush Securities, was more colorful. In a note to clients, he said the quarter "a train wreck," and the start of more dark days to come.
Pivotal joins Nutanix (NTNX) - Get Nutanix, Inc. Class A Report , Box (BOX) - Get Box, Inc. Class A Report , Dropbox (DBX) - Get Dropbox, Inc. Class A Report and other smaller enterprise software stocks trading at new lows.
On Thursday, shares of Cloudera (CLDR) - Get Cloudera, Inc. Report , an enterprise data analytics firm, plunged 40% and it closed down 2.11% Friday to end the week at $5.10 a share. The Palo Alto firm reported dismal results and announced the retirement of its chief executive officer.
All of these businesses are money losers. They are also desperately trying to build platforms on top of infrastructure they don't control. Unfortunately, AWS, Azure and Google see those businesses as little more than features. And unlike their smaller affiliates, they can distribute that software at very low marginal costs.
Small enterprise software companies are fighting a war they can't win. And it's likely to get much worse.
They may never become profitable, according to Chamath Palihapitiya, an early Facebook investor and successful venture capitalist. He argues their business will ultimately accrue to the major cloud companies as they vertically integrate features. Some will get bought. Others will perish.
Investors need to understand that valuations are likely to continue to contract as the landscape settles. For its part, Pivotal lost $3 billion in market capitalization Wednesday and Cloudera lost about $1 billion on Thursday. That's just a start.
To learn more about Jon Markman's stock picks at the crossroads of culture and technology, check out his daily investment newsletter Strategic Advantage. To learn about Markman's practical research in the short-term timing of market indexes and commodities, check out his daily newsletter Invariant Futures.
The author of this column owns shares of Amazon.com and Alphabet (GOOGL).