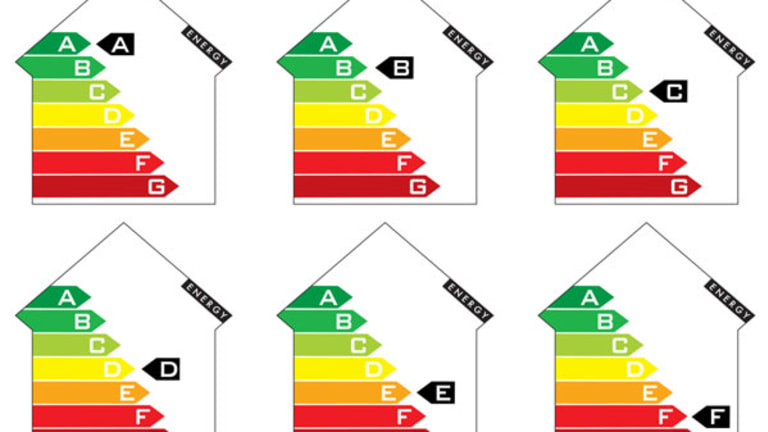 Clean Tech Insider Sales: Ener1
A director of lithium ion battery market Ener1 sells shares on the same day that the stock pops on news of a Chinese joint venture.
Lithium ion battery market player
Ener1
(HEV)
made a big splash this week when it inked a joint venture with the electric vehicle division of Wanxiang, the largest "tier one" auto parts producer in China. It was a big headline that was followed up by an appearance on
CNBC
, and it also coincided with a big stock sale by one big Ener1 insider.
Ener1 shares opened up nearly 40% on Tuesday, before settling for a 25% spike after the euphoria settled, sort of. Ener1 trades roughly 25 million to 30 million shares a month. On Tuesday, more than 20 million shares changed hands, and for the week, it's come close to its average monthly tally.
For a brief second in time during Tuesday's morning rally, Ener1 shares reached $5.90. On Friday at the close, Ener1 shares were back to $4.22.
The Ener1 rally was problematic from the get-go, at least as far as bidding the stock valuation up based on the joint venture, since the lithium ion battery company actually announced the deal in May and had a rally at that time based on news.
>>The 5 Dumbest Things on Wall Street: Jan. 21
It wasn't likely that the Ener1 shares would remain at $5.90 for long, and in addition to some high-frequency trading machines, an Ener1 director made a sale on Tuesday that shows he was willing to part with two-thirds of his insider holding in the lithium ion battery company at the $5 mark. The shares peaked on Tuesday morning right around 9:58 a.m., shortly after a
CNBC
host berated Ener1 CEO Charles Gassenheimer for allegedly giving away the technology "secret sauce" to the Chinese, and Ener1 shares fell by 10:18 a.m. to below the $5 mark.
Kenneth Baker, a director of Ener1 described by the company's web site as a long time automotive executive with a focus on alternative energy, sold 20,000 shares of Ener1, or roughly 66% of his holdings, at the price of $5. The shares held by the director were valued at $2.10.
Insider selling has heavily outpaced insider buying this year, with a net $770,00 in insider sales over the past 12 months.
Insider sales watchdog
Insiderscore.com
noted in December 2010 what it considered a negative insider sales pattern at Ener1, when its chief technology officer sold a 70% stake of Ener1 shares.
In all of the insider selling activity taken over the past year and culminating in the chief technology officer's sale in December, none were anywhere near the $5 level at which director Kenneth Baker was able to sell this week on the strength of the press release about the joint venture in China.
One analyst covering Ener1, Michael Lews of Needham & Co., has a price target of $5 on the stock. The $5 mark is a bullish target for the stock, at any recent time but during this past Tuesday morning, and $5 was good enough for a long-time auto executive focused on alternative energy to vote with his shares that it was time to book some profits on Ener1.
-- Written by Eric Rosenbaum from New York.
RELATED STORIES:
>>Westport Innovations: Clean Tech Losers
>>The 5 Dumbest Things on Wall Street: Jan. 21
>To contact the writer of this article, click here:
Eric Rosenbaum
.
>To follow the writer on Twitter, go to
.
>To submit a news tip, send an email to:
.