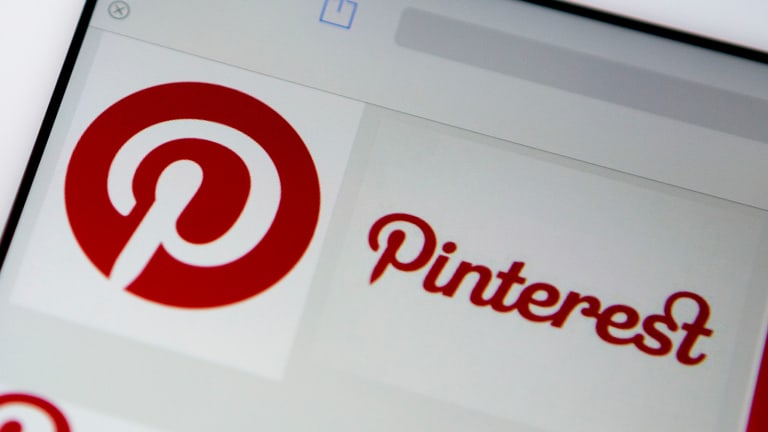 Pinterest and Zoom Will Both List on Thursday in Clash of the Tech IPOs
The two tech unicorns are hoping to avoid the bumpy ride that Lyft's IPO has taken.
The march of the unicorns continues.
Zoom Video Communications and Pinterest Inc. will both begin trading on Thursday after pricing on Wednesday after the close. Other big names may follow in the coming weeks, including Slack Technologies and Uber Technologies.
Other than their unicorn status -- image search site Pinterest Inc. is valued at $12.7 billion at its offering price of $19, while video conference provider Zoom is valued at $9 billion at its offer price of $36 per share -- the companies don't have a whole lot in common. What's more, the first unicorn to list this year, Lyft (LYFT) - Get Lyft Inc Class A Report , hasn't had the smoothest ride so far, having lost about 28% of its value since its Mar. 29 public offering.
So what does this all mean for Thursday's pair of tech IPOs?
"Clearly, the lesson from Lyft was to be careful in how you value your IPO, and to be careful that you leave room for upside for investors," said Kathleen Smith of Renaissance Capital, a provider of pre-IPO research and IPO ETFs.
Pinterest's shares were initially priced at $15 to $17 for its offering of 75 million shares, valuing it below the $12 billion it was valued at in its last private fundraising in 2017. However, it wound up pricing at $19, reflecting healthy demand, which takes it valuation to $12.7 billion. Zoom, meanwhile, raised its price range to $33 to $35, up from the $28 to $32 range it initially established, before finally pricing its offering at $36.
Peer companies that are roughly comparable in size and business model can take some of the guesswork out of pricing shares, Smith added.
"Pinterest has to be conservative; it's a little easier to figure out their valuation. It compares to Snap, Twitter, Instagram...and our analysts think there might be some rationality to its pricing given that they're growing faster than the rest of their peer group," Smith added.
Pricing an IPO can be a complex art and science, explained David Ethridge, U.S. IPO services leader at PwC. And it isn't all about getting a coveted first-day "pop" -- access to the deepest capital markets in the world, priming for possible M&A transactions or even recruiting advantages can all figure into a company's decision to go public at a certain time.
"There are many reasons that would tell a company that now is the right time. And sometimes, that may not sync up perfectly with where they were their last round," Ethridge said.
Valuations matter, but for prospective investors in hot tech IPOs, fundamentals -- and potential risks -- are even more important to understand.
"This is a really competitive field that many can copy; we worry about Instagram Collections, Amazon, Google and others " Smith added, referring to potential threats to Pinterest. "We note that Zoom might come out at a higher valuation than Pinterest. Zoom gets a lot of credit for being fast growing and earning money; it's great studying the finances of that one company."
Zoom and Pinterest will list under the tickers ZM and PINS, respectively.