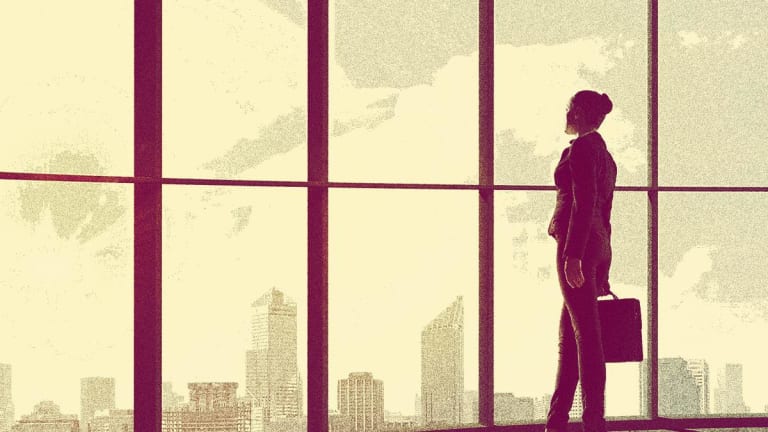 Citigroup Is Only One of 46 Companies to Get an 'A' in Equal Pay Day Survey
Half of the world's largest corporations receive a failing grade in the Arjuna Capital/Proxy Impact report.
Congratulations Citigroup (C) - Get Report , you were the only one of 46 of the world's largest corporations to receive an 'A" grade in a new Arjuna Capital/Proxy Impact survey ranking the world's largest companies based on gender and racial pay equity. 
Of the 46 companies, half (23) received a failing grade of "F," including McDonald's (MCD) - Get Report , Walmart (WMT) - Get Report , Goldman Sachs (GS) - Get Report , Oracle (ORCL) - Get Report  and Colgate (CL) - Get Report .
Nine companies were given a "B" grade, including Apple (AAPL) - Get Report , Pfizer (PFE) - Get Report , Nike (NKE) - Get Report , Bank of New York Mellon (BK) - Get Report , Starbucks (SBUX) - Get Report , JPMorgan (JPM) - Get Report , Intel (INTC) - Get Report , Wells Fargo (WFC) - Get Report and American Express (AXP) - Get Report .
The report was issued Monday on the eve of Equal Pay Day. 
"Numerous studies show women are paid less than their male counterparts. This is a key challenge for companies as they face reputational risk, consumer backlash, new legislation, and governmental and employee lawsuits," said Proxy Impact CEO Michael Passoff. "While salary policies can help ensure equal pay for equal work, providing equal opportunity to move up the corporate ladder requires more specific action from management, including better recruitment, development and retention. Ultimately, it is both equal pay and equal opportunity that will eliminate the gender pay gap."
Citigroup received its "A" grade as the first U.S. company to provide adjusted equal pay and unadjusted median gender and minority pay data on a global basis. Of the 19 financial companies graded, 10 failed.
Apple and Intel were the only tech companies to earn a "B" grade. Three of the 12 tech companies reviewed failed, including Oracle (ORCL) - Get Report , Hewlett Packard (HPQ) - Get Report and Analog Devices (ADI) - Get Report .
The full report can be found here. 
Will I Have Enough Money to Retire?
Want to learn about retirement planning from some of the nation's top experts? Join TheStreet's Robert "Mr. Retirement" Powell live in New York on April 6 for our Retirement Strategies Symposium. For a limited time, tickets are available for $99 for this full-day event. Check out the agenda, learn about the speakers and sign up here.